When conducting an assessment in the field, or away from an internet connection, you may print a PDF to take with you to facilitate the assessment.
After you have selected competency units for assessment, the PDF icon will become active in the PDF column.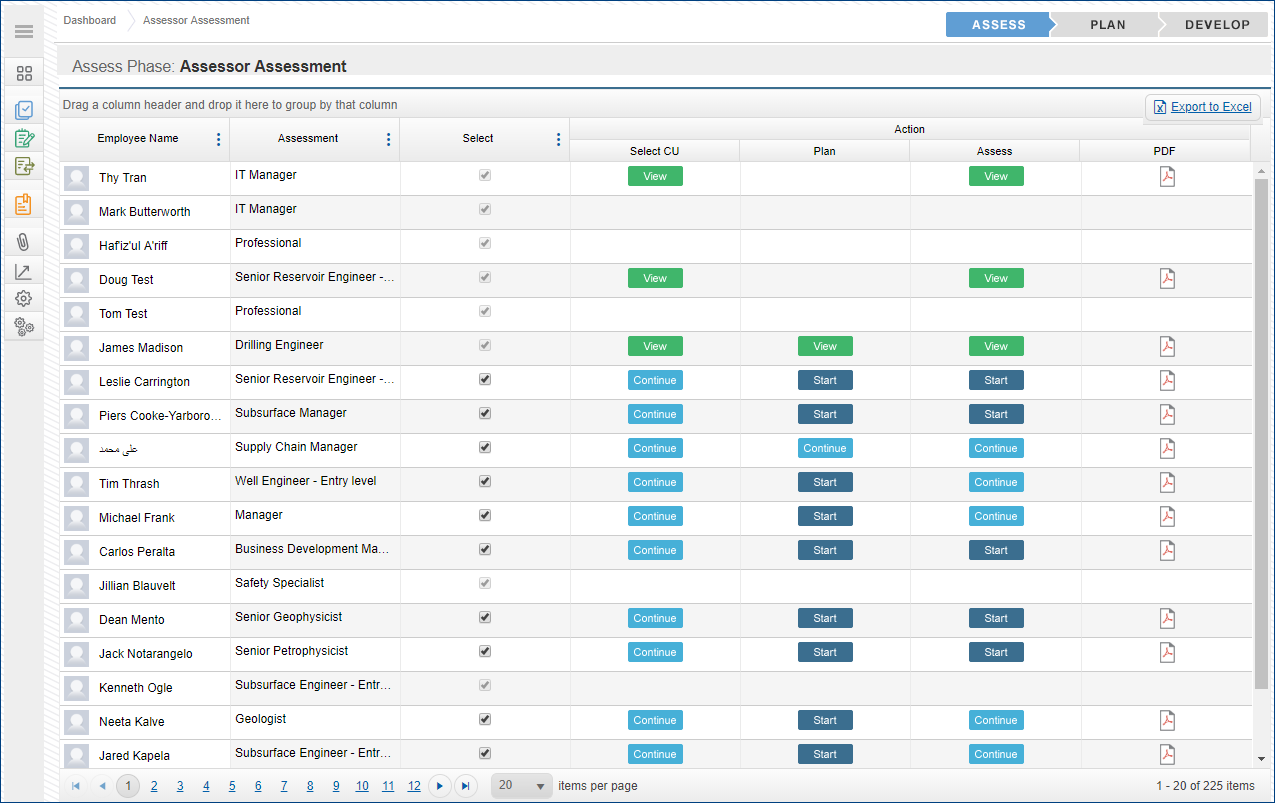 Click the PDF icon to open the form. You may print it and/or save it. Use the hard copy form to record assessment results.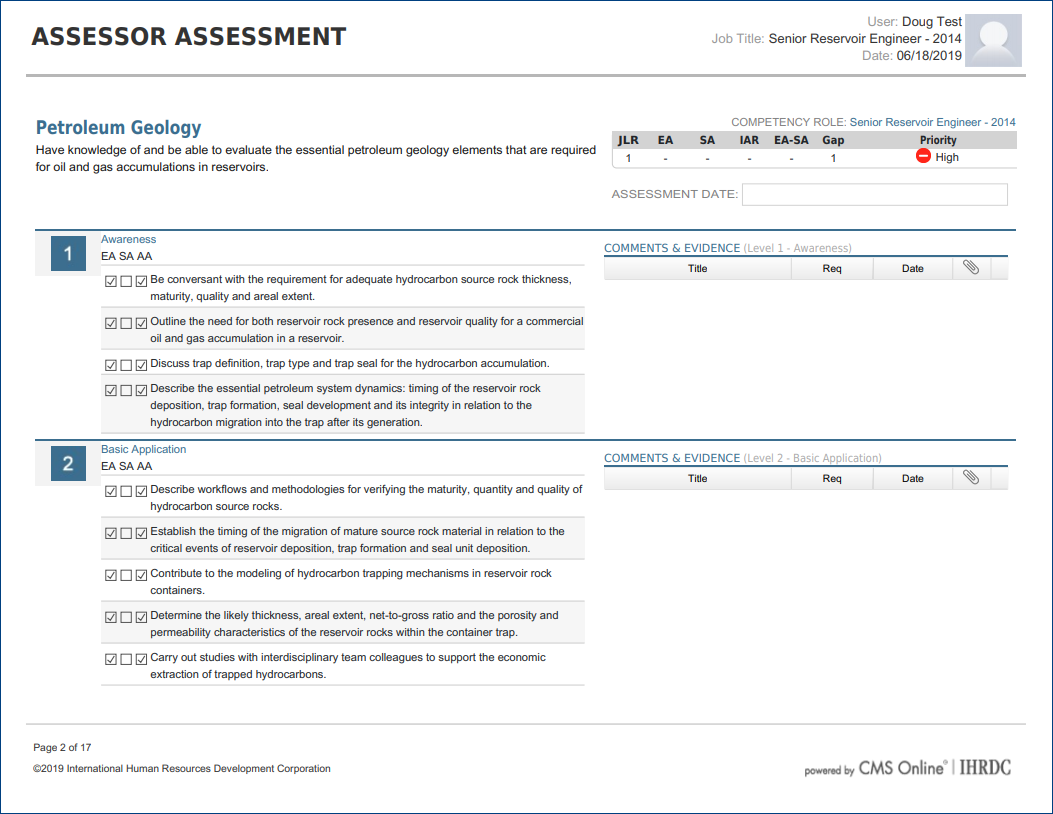 After the assessment is complete, log in to CMS Online to complete the assessment. The PDF can be scanned and uploaded as evidence to attach to the assessment.