Advanced Users
All users with advanced user permissions.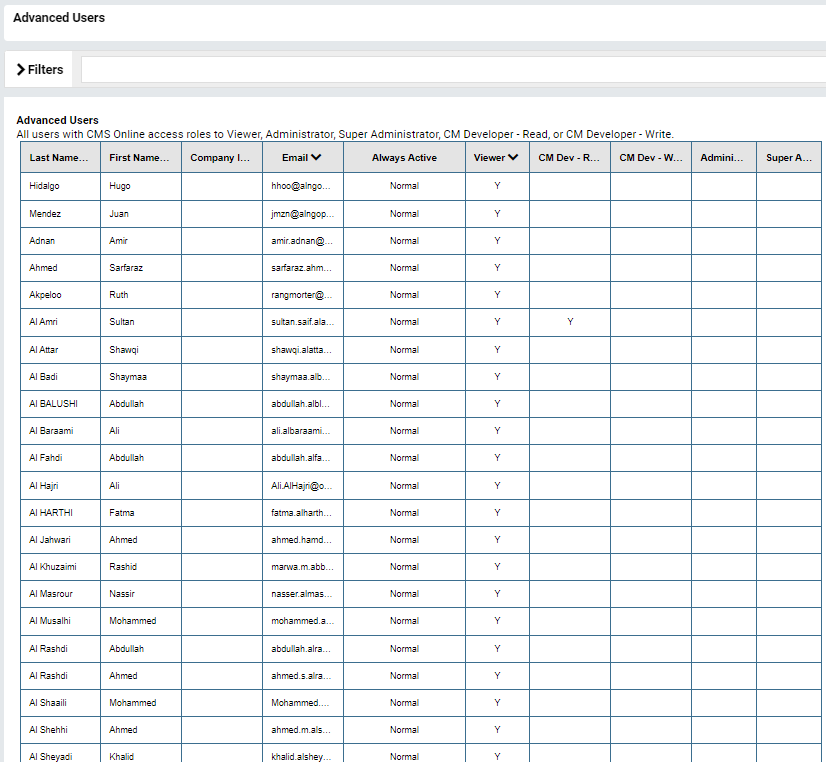 Company Profile and Licensing
Individual company profile and CMS Online licensing information.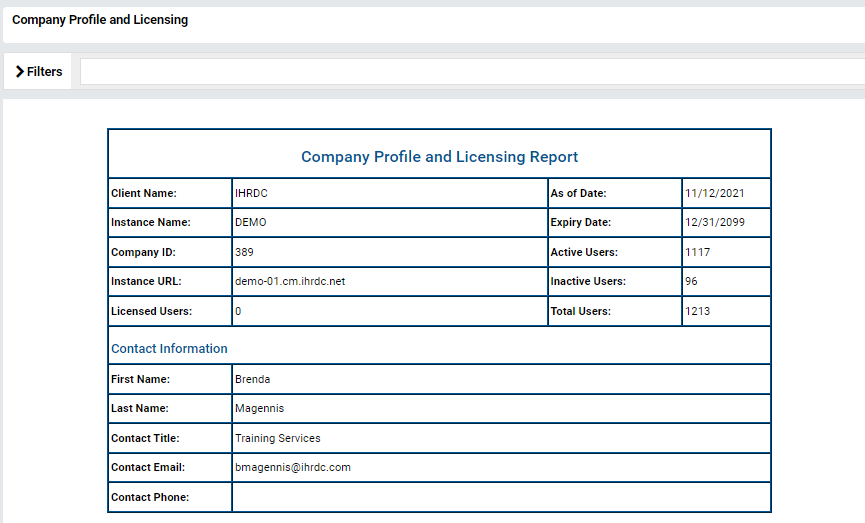 Login As Audit Log
Names and dates when Login As was used, either by an Administrator or Authorized User.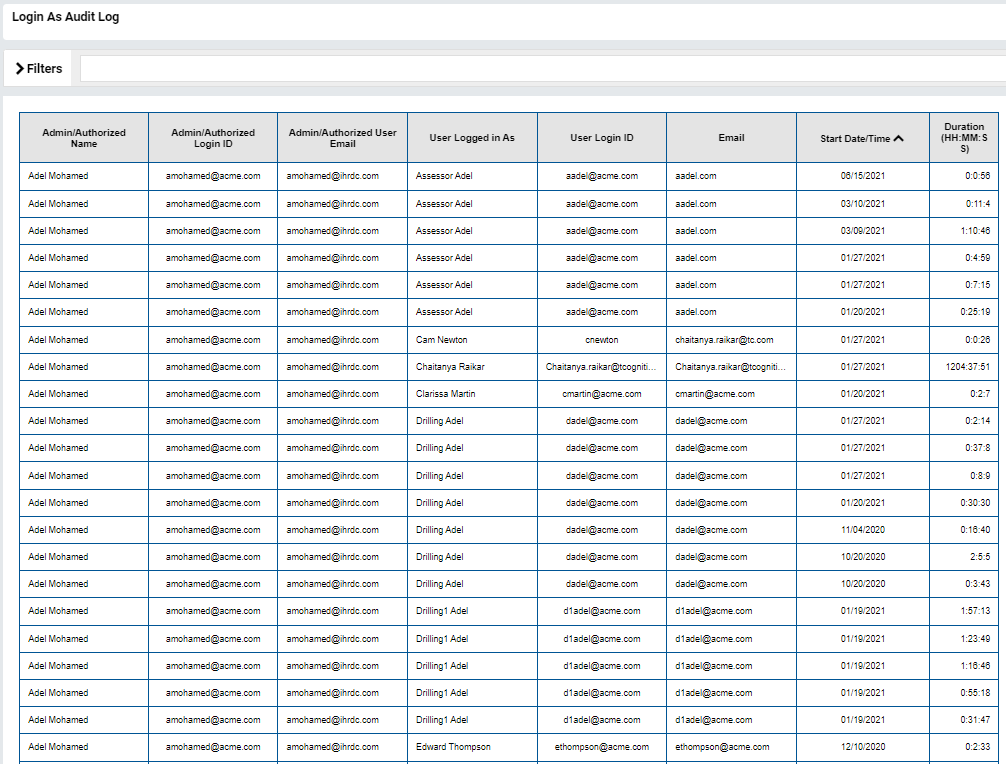 No Supervisor
Users with no supervisor assigned.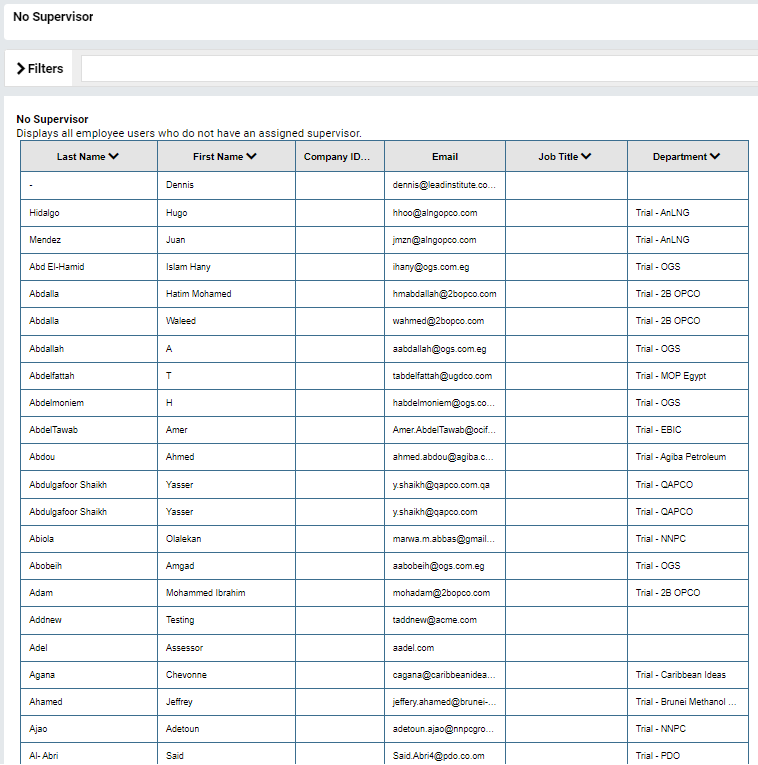 User History Login
Displays history of all users' logins.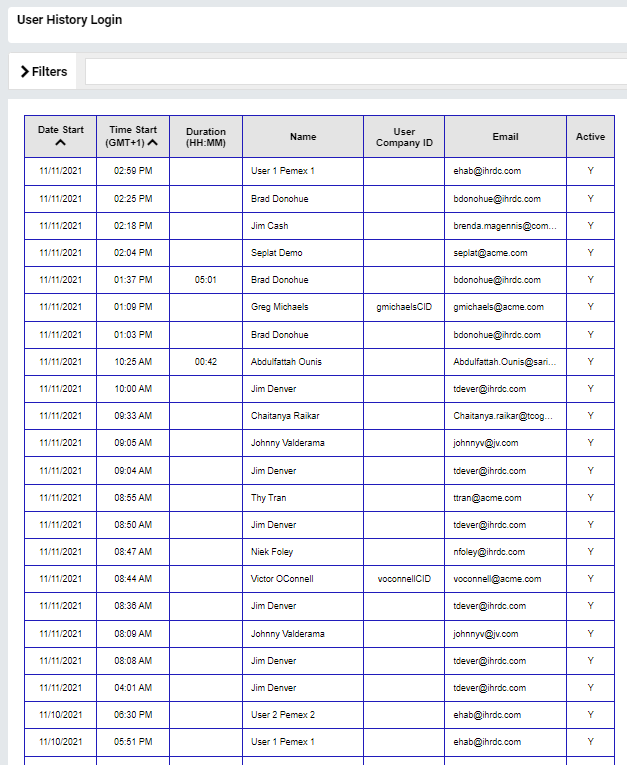 User Logins - Most Recent
Displays most recent logins for all users.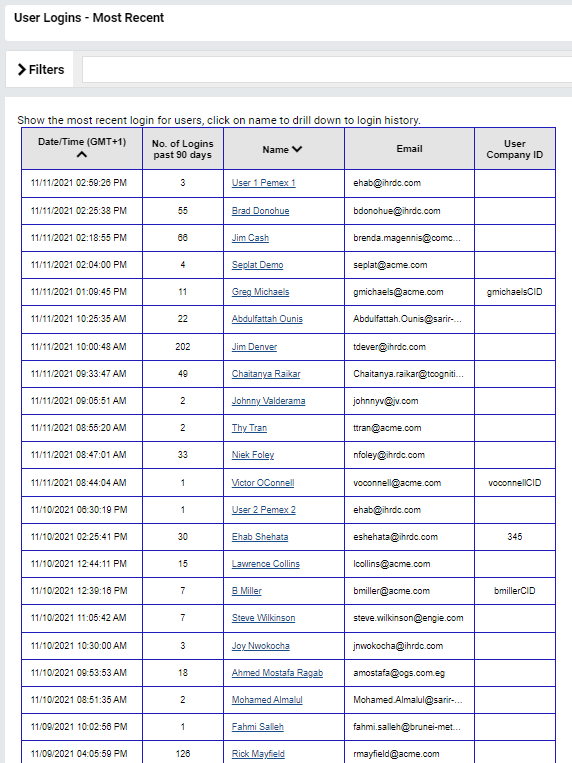 User Profile
User profile data.