Job Title Competency Unit Detail
Displays full competency unit detail for competency roles, and the job titles they are linked to. Displays in format preferred for review with client SMEs.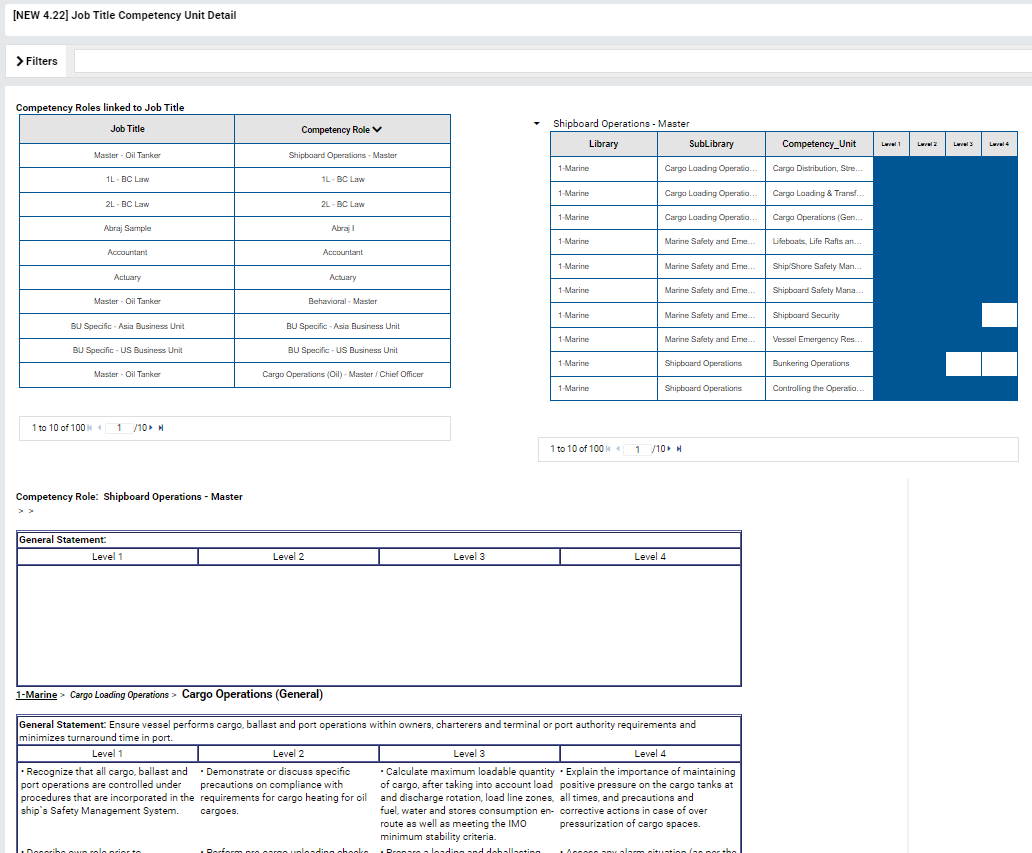 Competency Units (Import-Export Format)
Displays competency units in format used for bulk import, so that CUs can be exported, edited, and easily imported back into the application as new versions.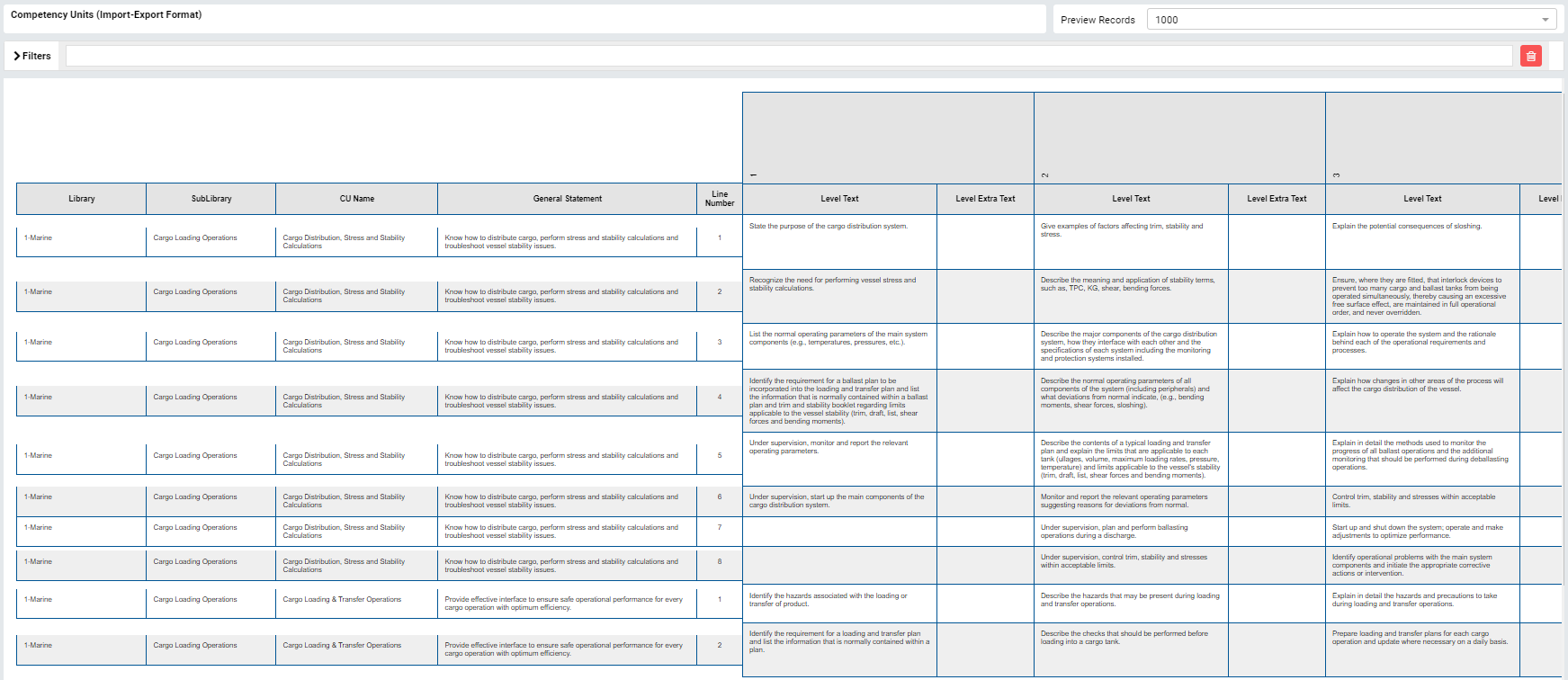 Competency Unit Detail
Displays detail of all competency units. May be filtered by library and sublibrary, or single competency unit selection.