Elective Training - Open Assignment Request
Supports Administrators who are responsible for approving elective training requests. Displays all pending requests.

Elective Training - Self-Assigned
Displays all elective training courses selected by employees, where the instance is configured to auto-assign selected courses.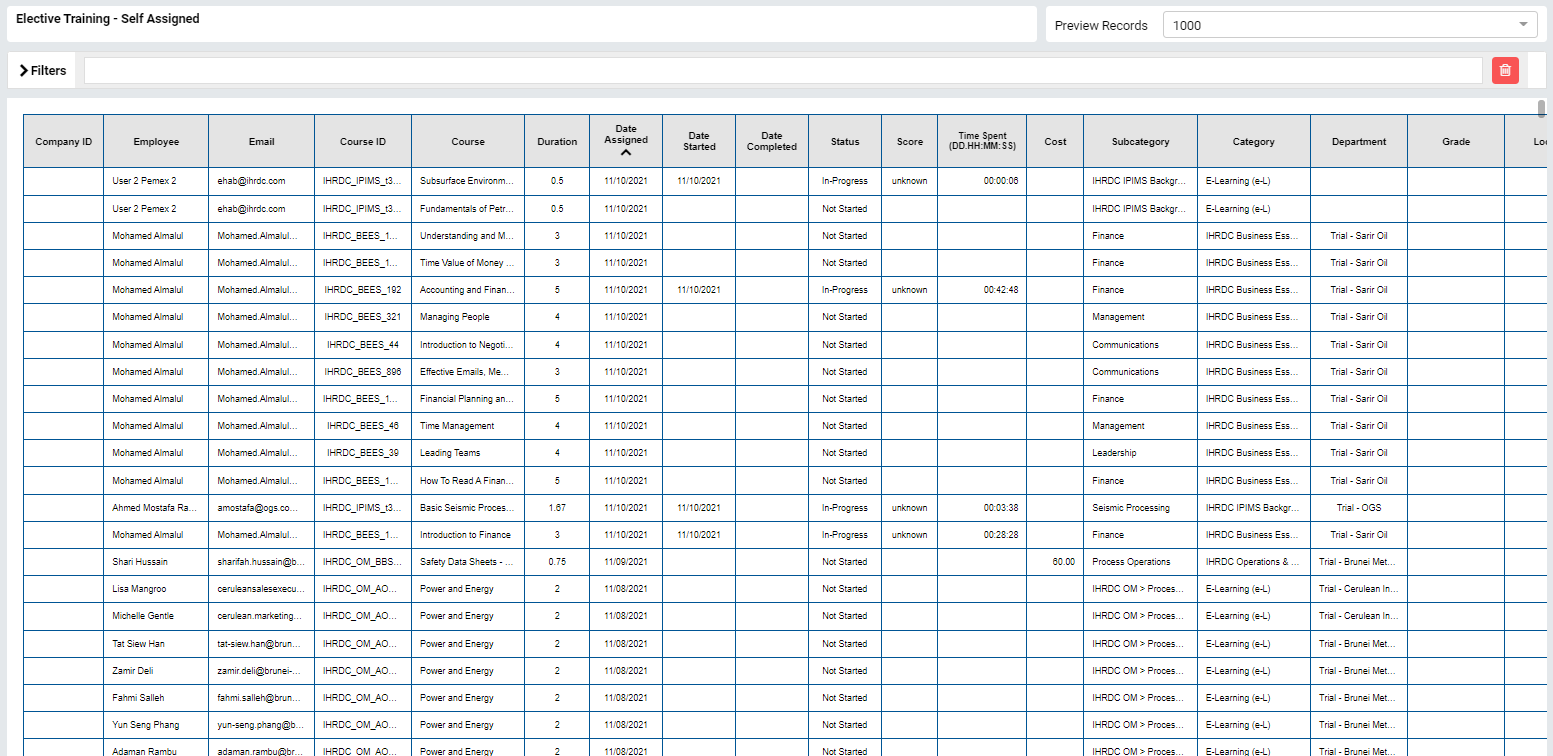 Elective Training Progress
Displays status of all assigned elective training courses.