Reports to support project managers responsible for the execution of an assessment program.
Assessment Activity Over Time
Displays assessments completed over time and number of assessments assigned, by job area. User can drill into the data by clicking any category.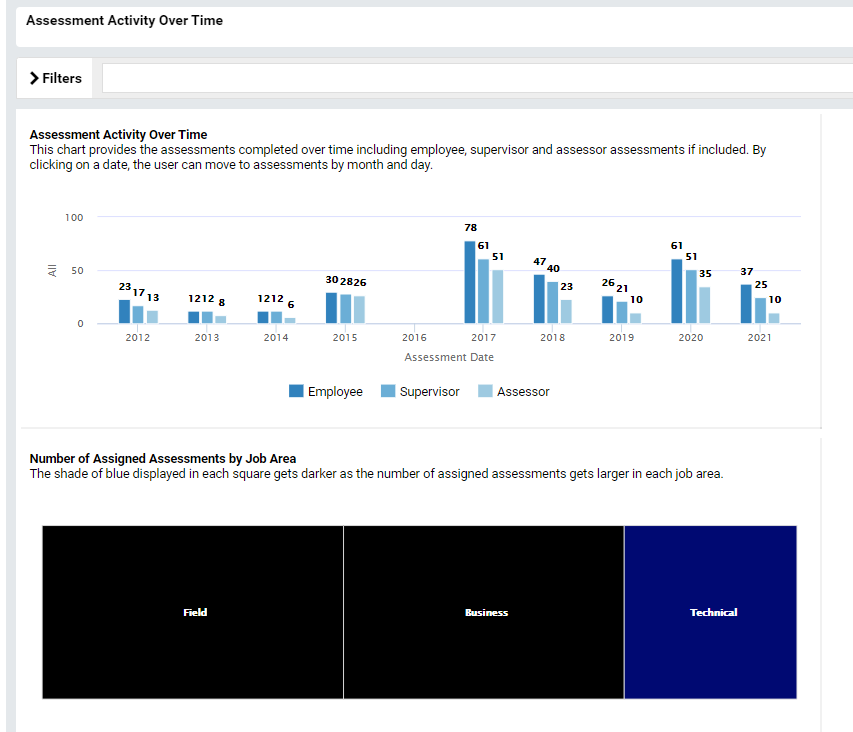 Report rebuilt after clicking Business Job Area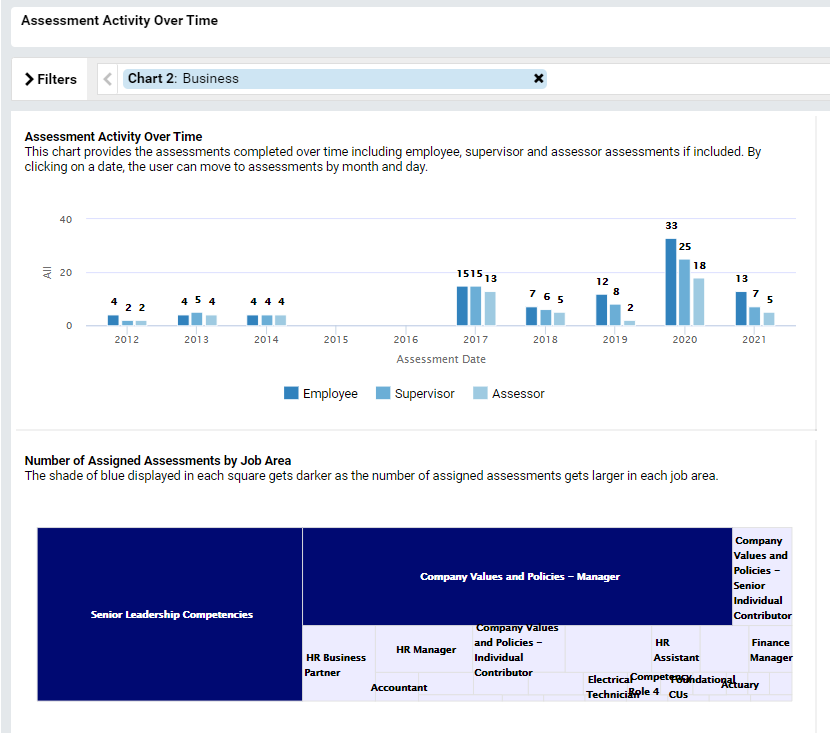 Assessment Status
Displays, by assessment role, all statuses of assessments. Also displays number of assessments per job family. Data can be filtered by clicking into any of the charts.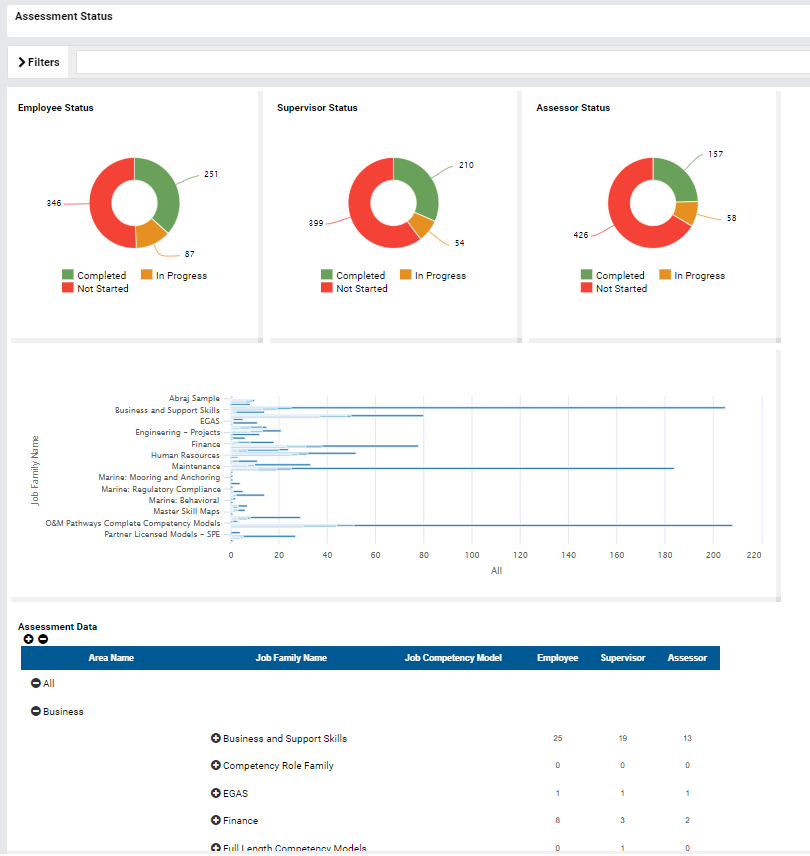 Assessment Status Details
Displays status of assessments, by assessment type, by competency role.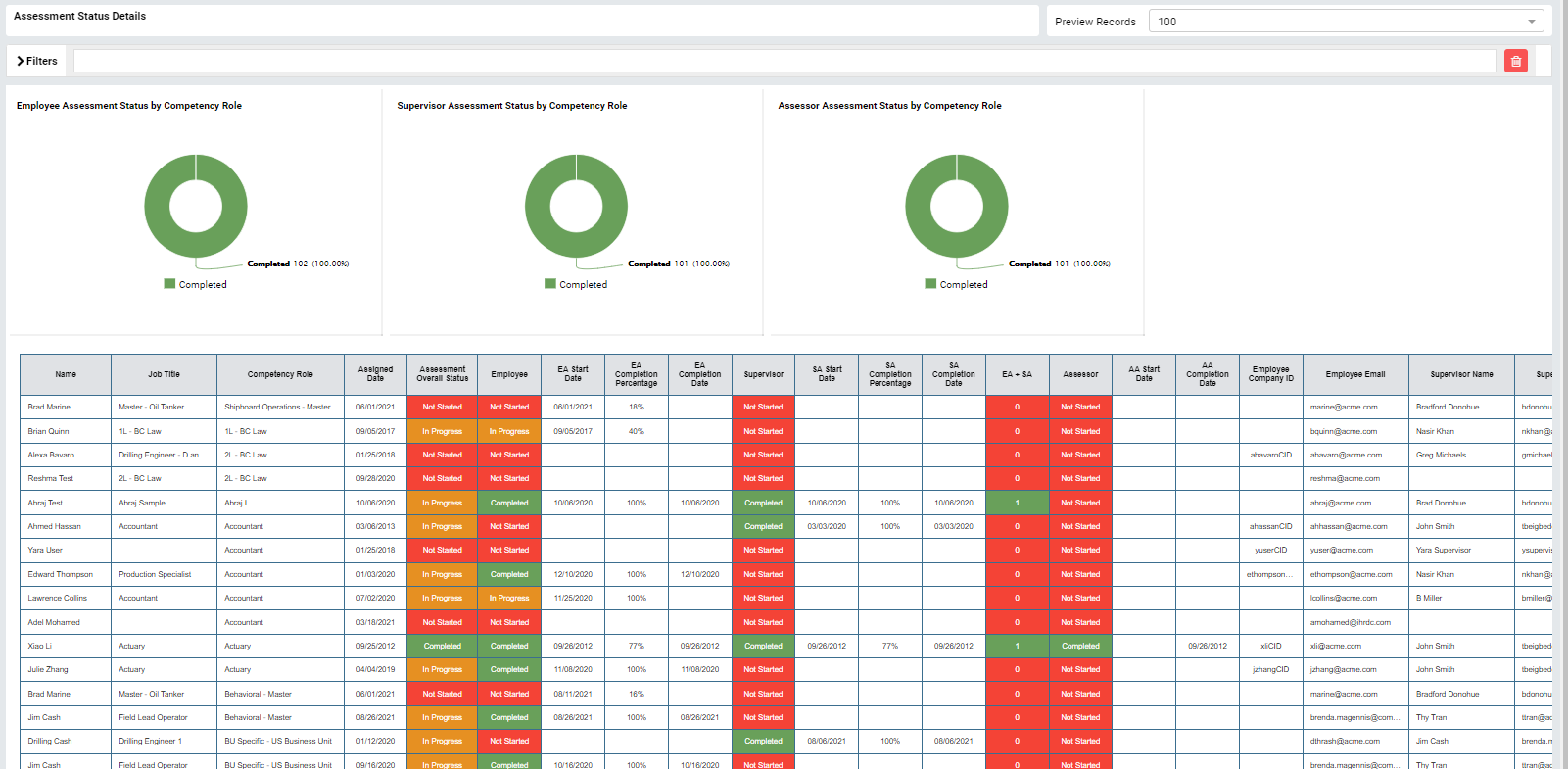 Internal Verification Results
Displays the status of all assessments and internal verifications.