Competency Development Plan Courses
Courses built into competency development plans.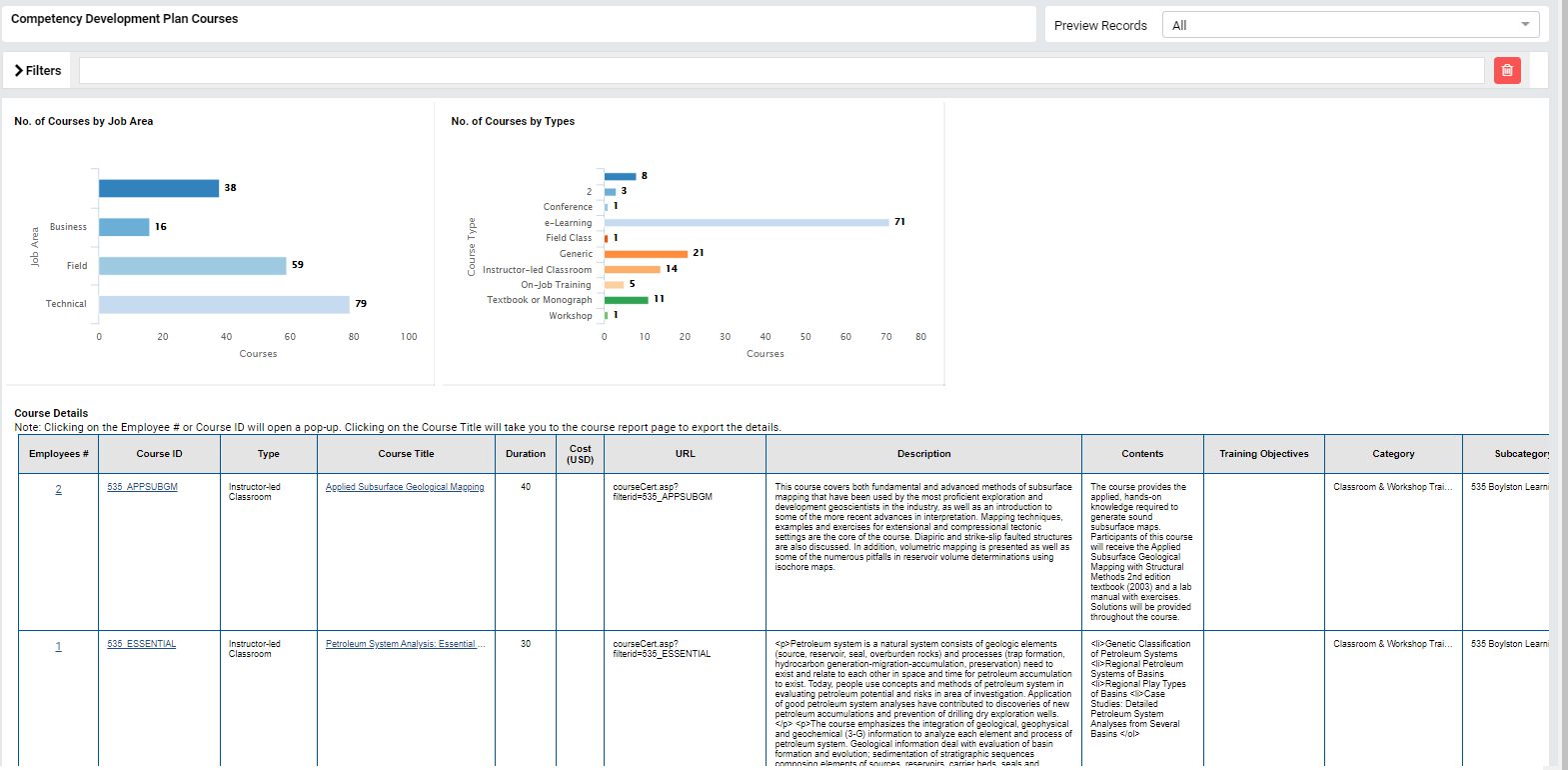 Competency Gap Courses
Course detail for all courses mapped to competency units where employees have gaps.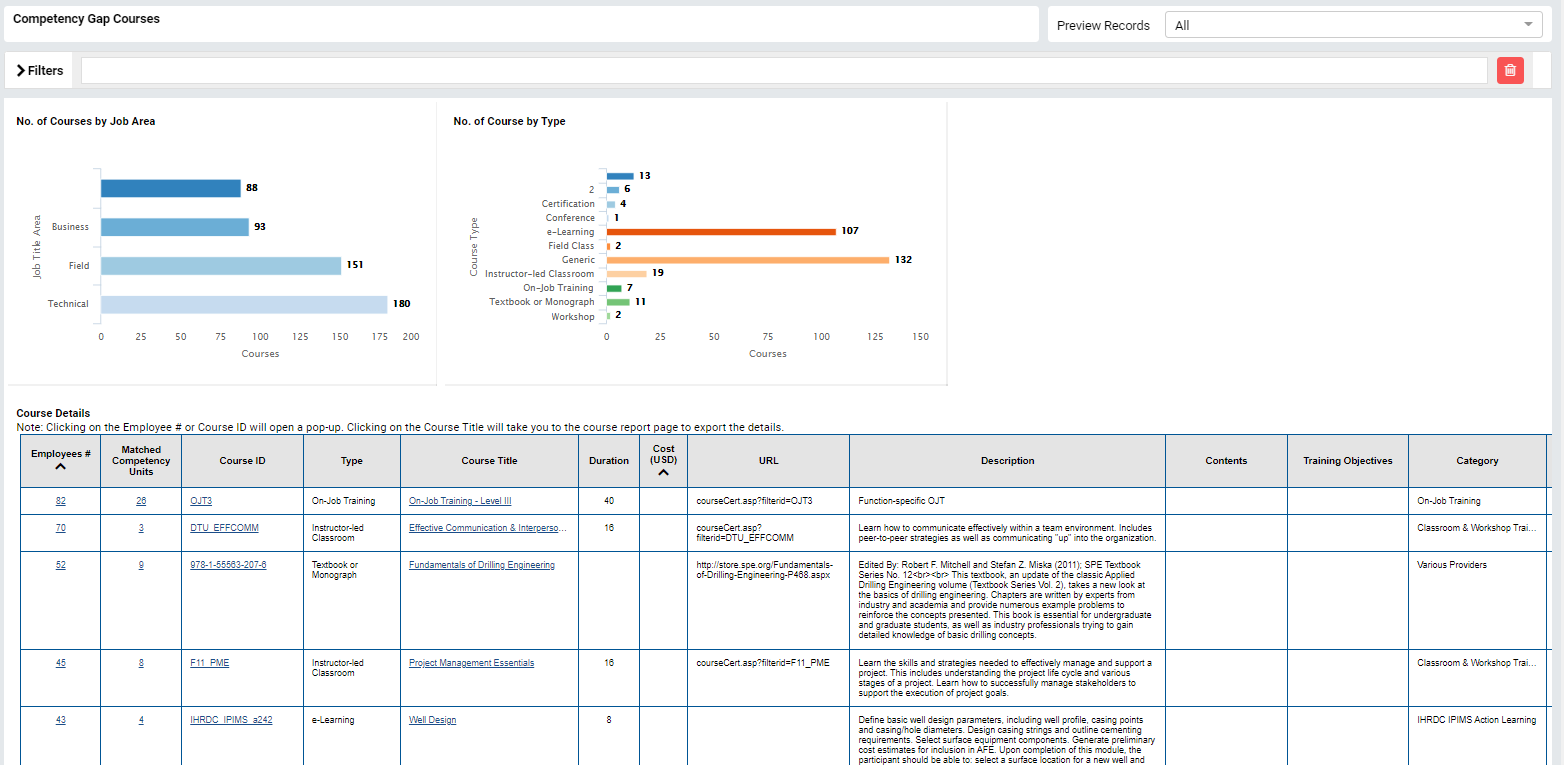 Development Plan CU Selection
The competency units and courses selected for competency development plans.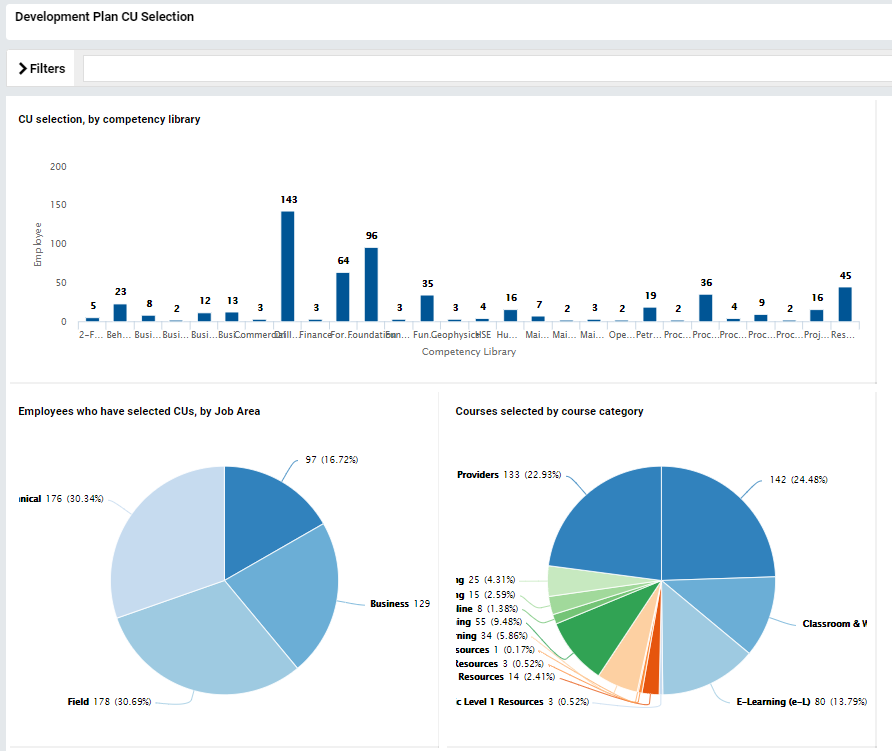 Gap Training Matrix
All courses and all employees with a course matched to current gap.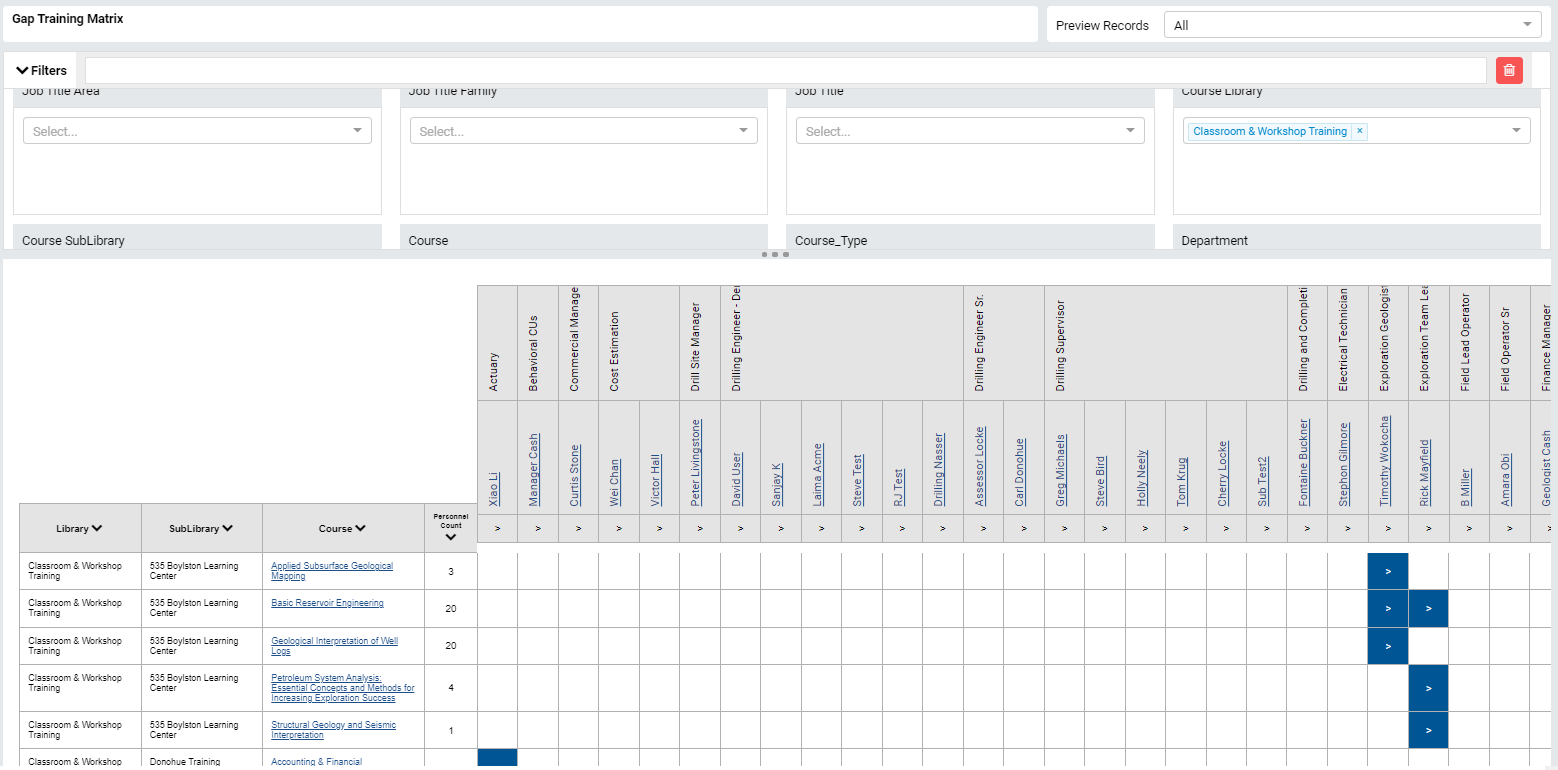 Individual Competency Development Plans
Formatted competency development plans, by employee.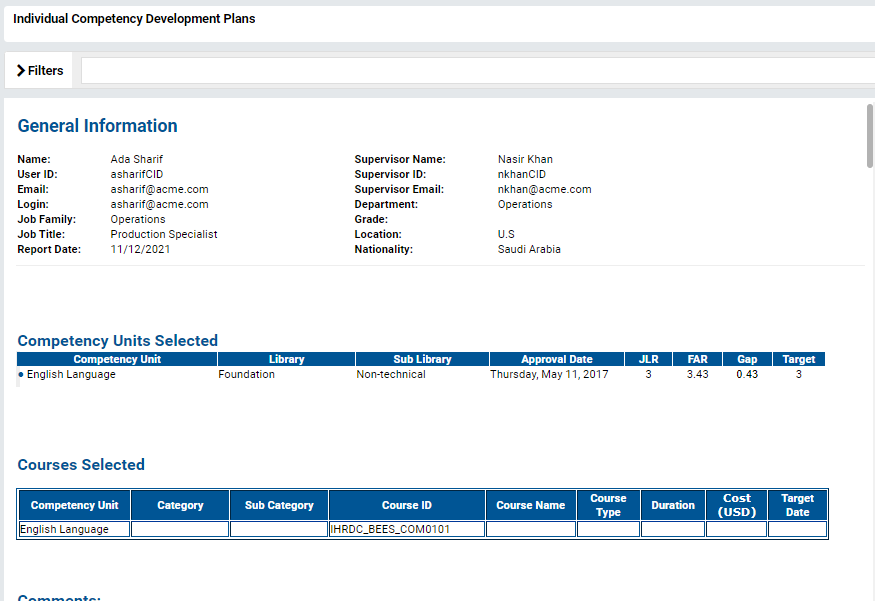 Planning Status
Current built plans, by approval status.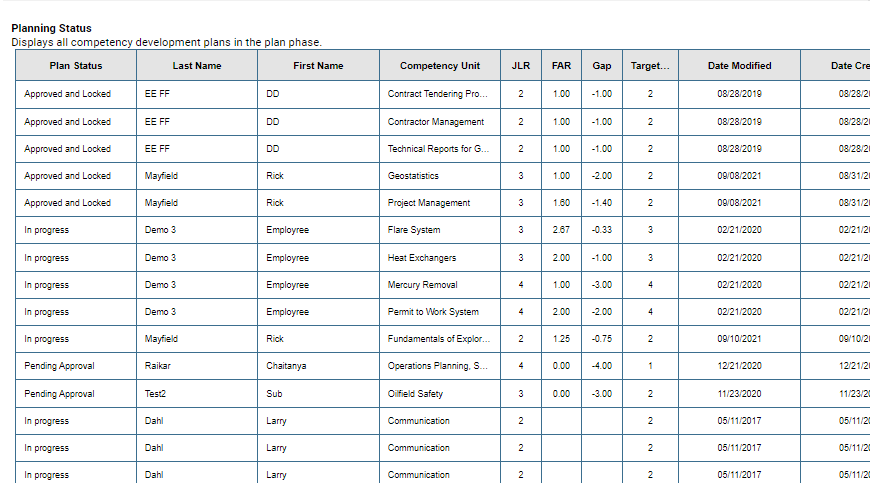 Learning Status
Current approved plans, by status.