Version 4.7 was released on January 19, 2018 and includes four main feature updates to CMS Online. These include: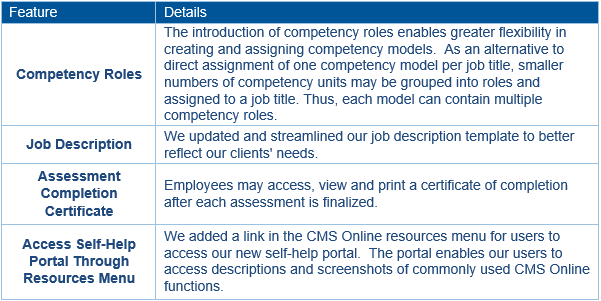 Would you like to see CMS Online 4.7 in action? You can view a recording of our Release webinar in the CMS Online Resource Center, along with Tutorial Videos, New Features Guide and FAQ's. You may also view 4.7 release notes attached to this article.

If you would like to schedule a private demo, we would be happy to schedule a time at your convenience.

Thank you for your support of CMS Online!