We are pleased to announce the launch of CMS Online 4 with version 4.4 released April 7, 2017. This is the most significant update to our software in its history and is a result of IHRDC's effort to enhance the user experience, align with industry standards, and improve the features our valued clients rely upon to manage workforce compliance, competence and development. CMS Online still provides the powerful assessment, reporting and learning functionality you experience in your current version, but version 4 includes 4 major updates, all geared toward improved features and functionality. Here is some of what you can expect: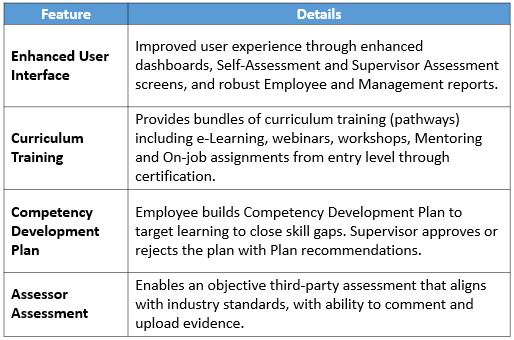 Would you like to see CMS Online 4 in action? You can view a recording in the CMS Online Resource Center, along with Tutorial Videos, New Features Guide and FAQ's.

If you would like to schedule a private demo, we would be happy to schedule a time at your convenience.

Thank you for your support of CMS Online!