CMS Online Release Announcement
We are pleased to announce the release of CMS Online version 4.5, released June 13th, 2017! This is our latest quarterly software update, focused on making continuous improvements and enhancements to our competency management software. Here are some of the major changes we have made this quarter.

Updated CMS Online Features: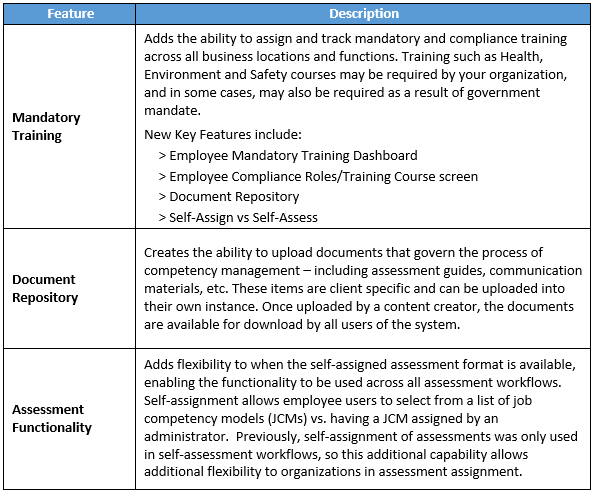 Would you like to see CMS Online 4.5 in action? You can view a recording of our Release webinar in the CMS Online Resource Center, along with Tutorial Videos, New Features Guide and FAQ's.

If you would like to schedule a private demo, we would be happy to schedule a time at your convenience.

Thank you for your support of CMS Online!