After you have completed training and learning activities, focused on closing a specific gap included in your competency development plan, you may initiate a reassessment on the competency unit (CU).  You, your supervisor, and an assessor perform the reassessment.   
You will begin on your dashboard.  From here you can access Curriculum and Elective Training, Mandatory Training, Assessments, and your Competency Development Plans.
In the Competency Development Plan swimlane, click on the box with the CU title you are ready to reassess.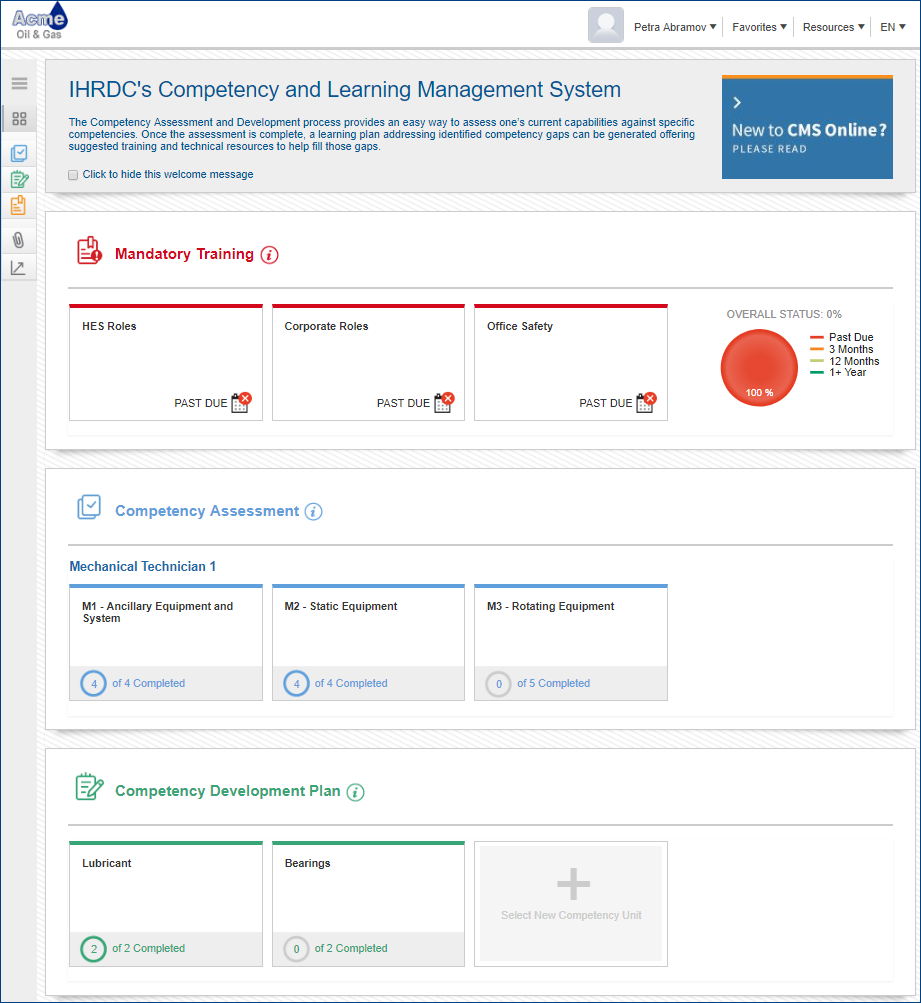 Alternately, click LEARN on the left navigation menu to access your plans.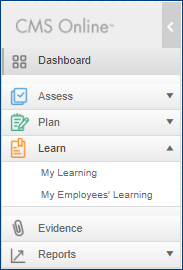 Your detailed plans will display.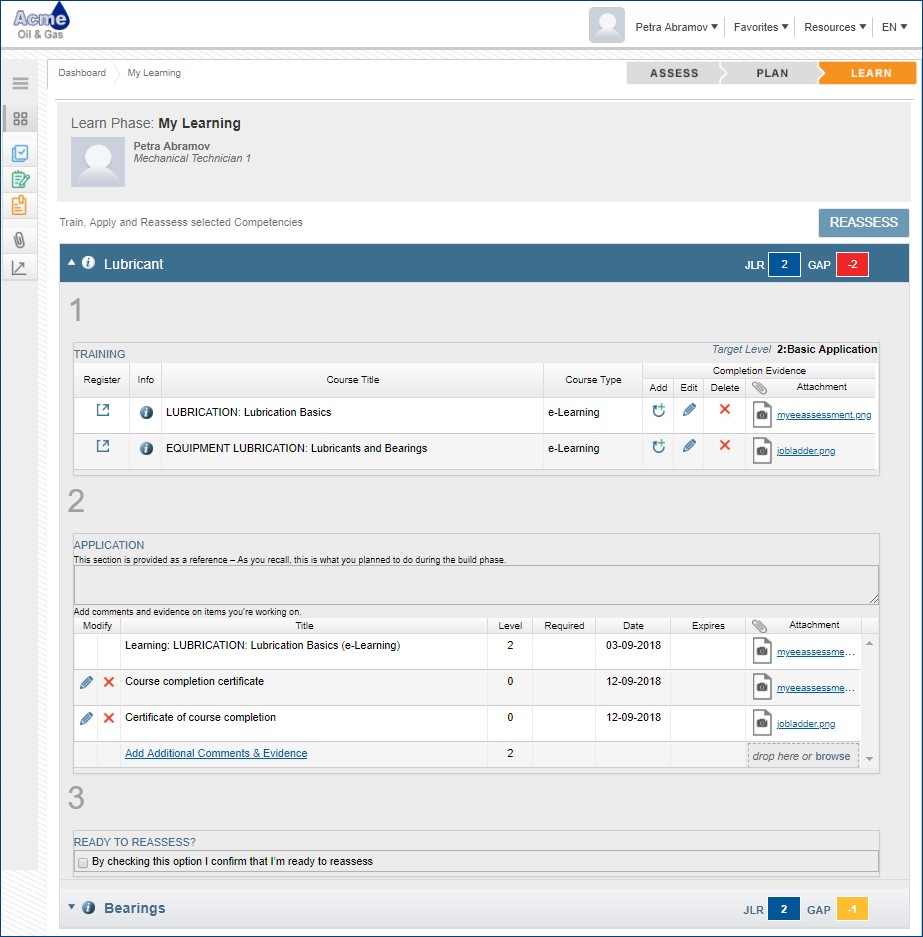 To initiate reassessment, click on the Ready to reassess? check box at the bottom of a plan. This action will activate the REASSESS button on the top right.
Click the REASSESS button, and it will take you to the My Assessment screen. Any CU that is ready for reassessment is marked with a green indicator. Select a CU with the green indicator to perform a reassessment on that CU.
Note: You will go through the reassessment process for the selected CU in the manner as the original assessment process.  For details on the assessment process, see Assessment>Employee>Employee Assessment.