When Checkbox Completion is selected as course Completion Method, a learner may record their own course completion. There are 2 ways you can do this within the Learning Curriculum:
1.) Mark a Course Complete from Curriculum Summary Page:
Mark Complete from the curriculum summary page does not require a date, and will auto-populate today's date. Check the Mark complete checkbox and then Save in the popup.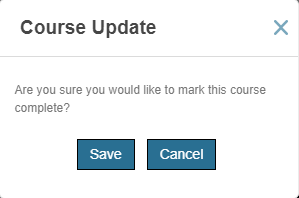 If you open the course detail, you will see today's date populated in the Completion Date field.
2.) Record Completion from Course Detail
You may also record completion from the course detail page. When you open the course detail by clicking the launch icon or the course info icon, use the date picker to select a date to record course completion. The Mark Complete checkbox does not display here. Historical dates may be selected.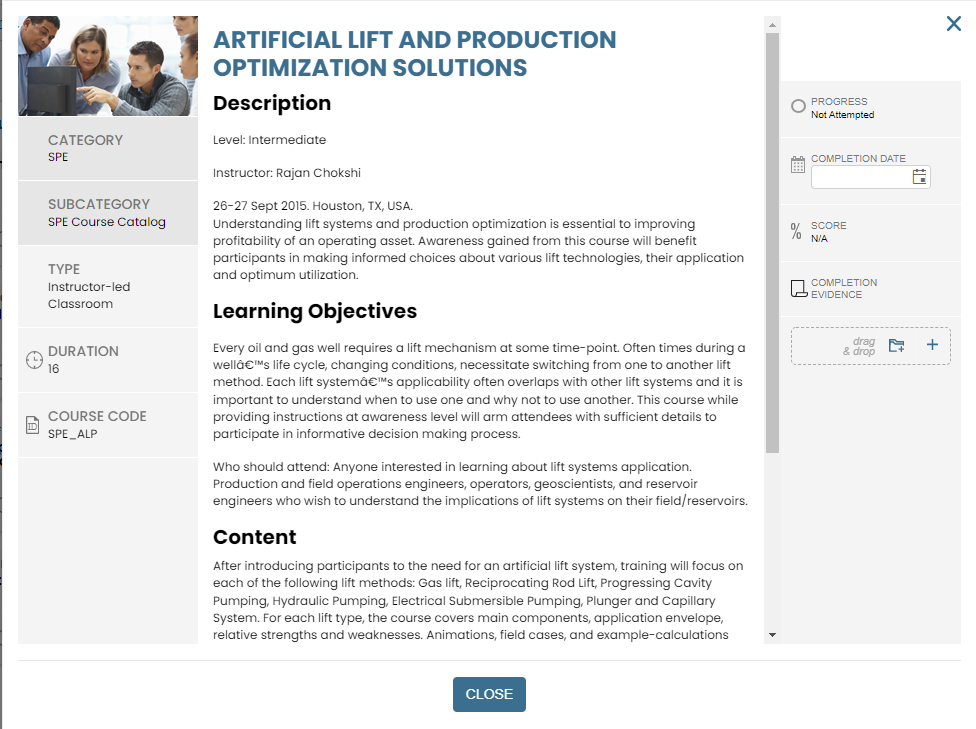 Important Note: When you record a completion date from course detail, the mark complete checkbox will not be checked when you return to the curriculum summary page. DO NOT check the Mark Complete box again, or it will record a second completion, using today's date.