The Learning Curriculum provides the ability to create and deliver a curriculum of learning to CMS Online users. It also allows users to register for or launch courses through the CMS Online interface.
The Learning Curriculum
Delivers a pre-defined learning curriculum to the end user
Displays the curriculum in sequential learning blocks
Allows the end user to open each block independently to see the list of courses and activities
Allows the end user to view their training status and launch training within one view
Dashboard

Training List
View status, launch a course or upload course completion evidence from here.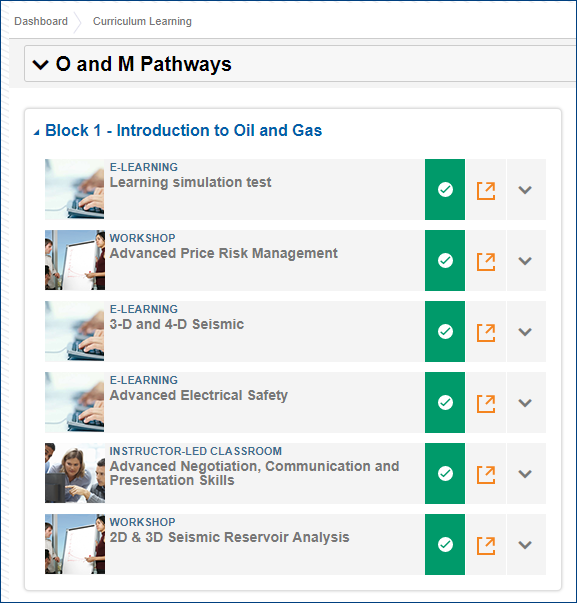 Related Videos
View my assigned courses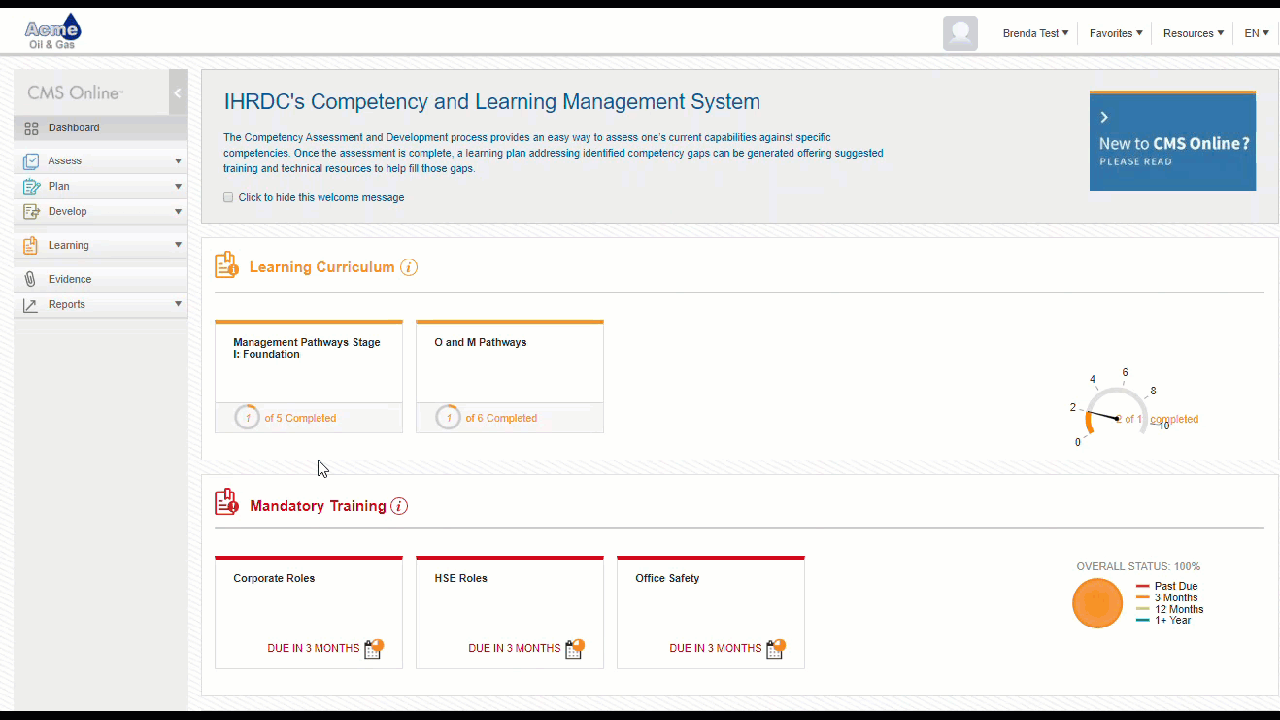 Launch e-Learning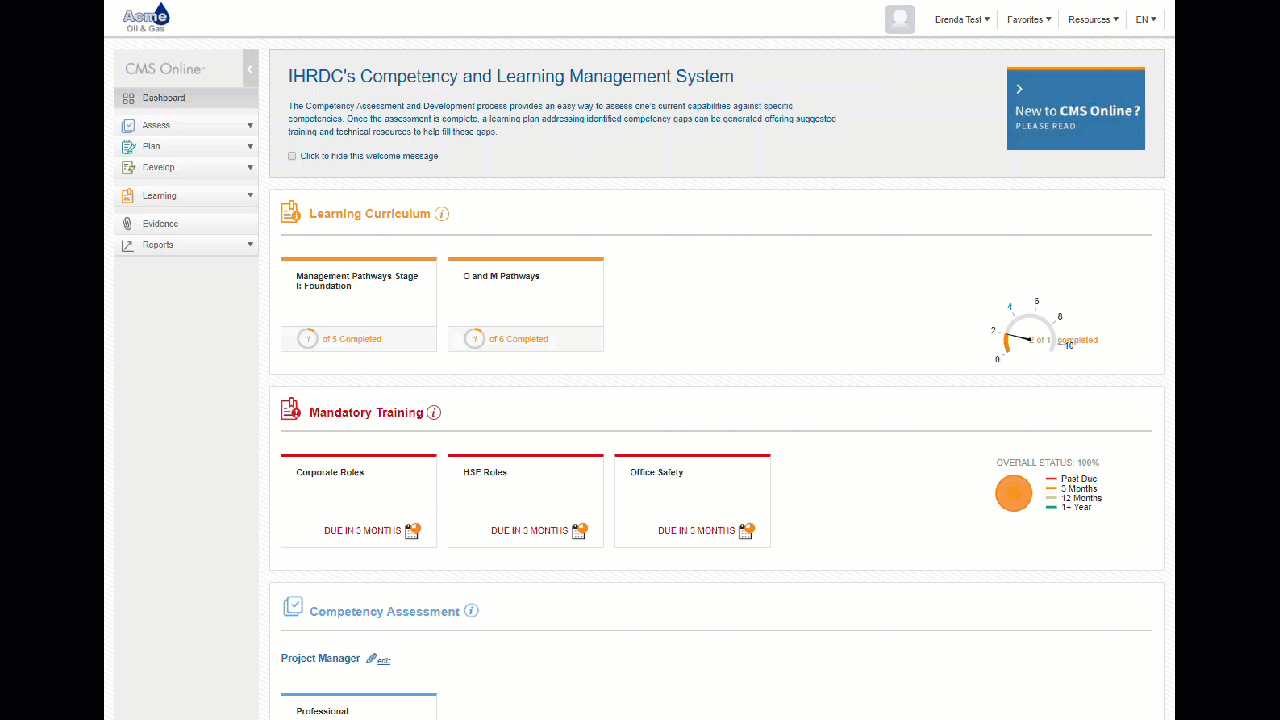 Record course completion