If you have Viewer, Supervisor or Administrator user permissions, you can submit a Training Request for a group to attend a learning event.
Start at Training Requests, on the left navigation menu. Here you will see all other training requests you have permission to view. Start a new request by clicking Add new Training Request.

The Learning Needs report will display on the left side of the page. This displays one row per unique learning event assigned to users in the CMS Online instance. The number of users with each learning event assigned will display in the row.
Search for the learning event, then select it by clicking anywhere on the row.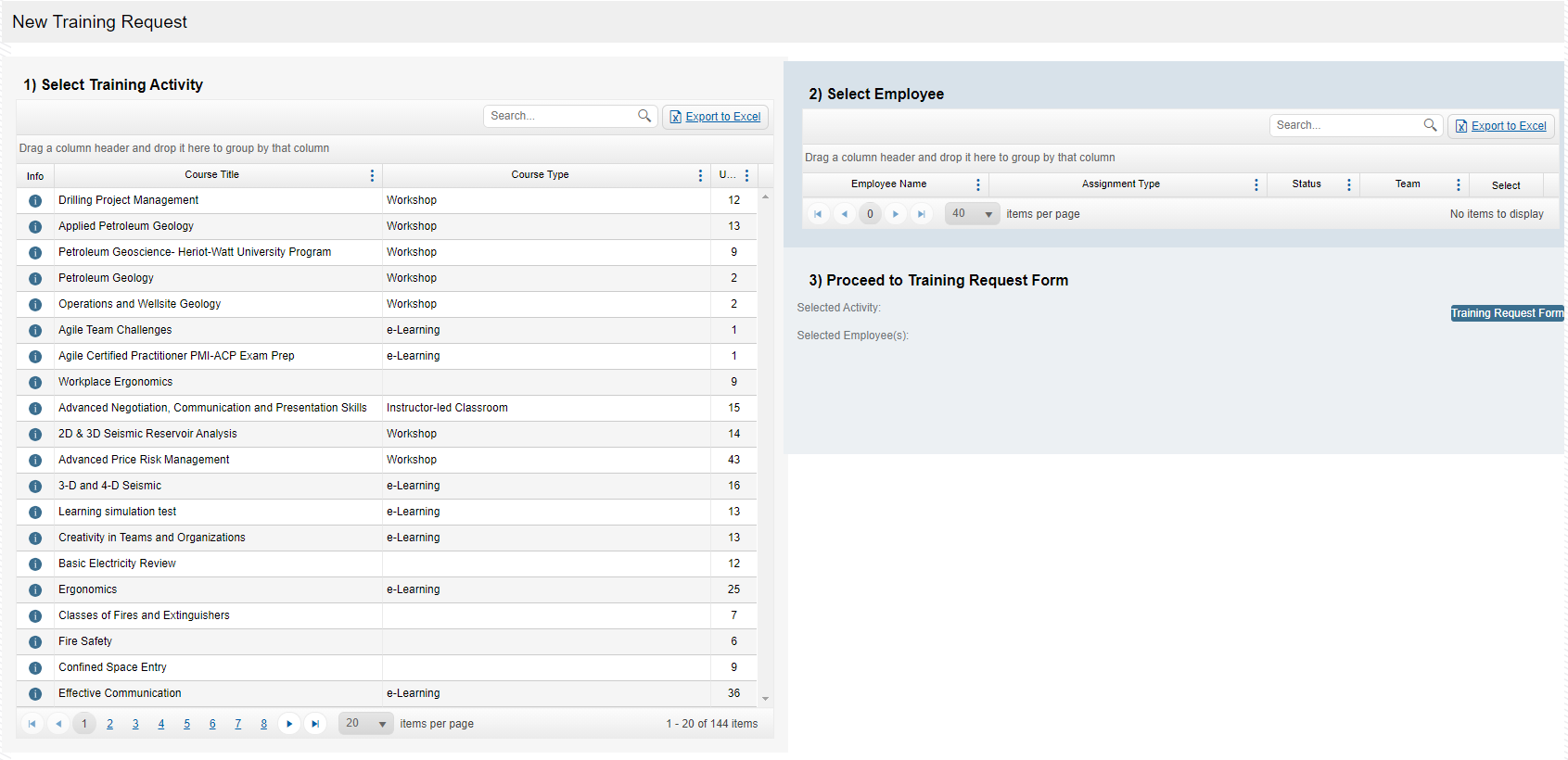 All users who have the selected learning event assigned will display on the right.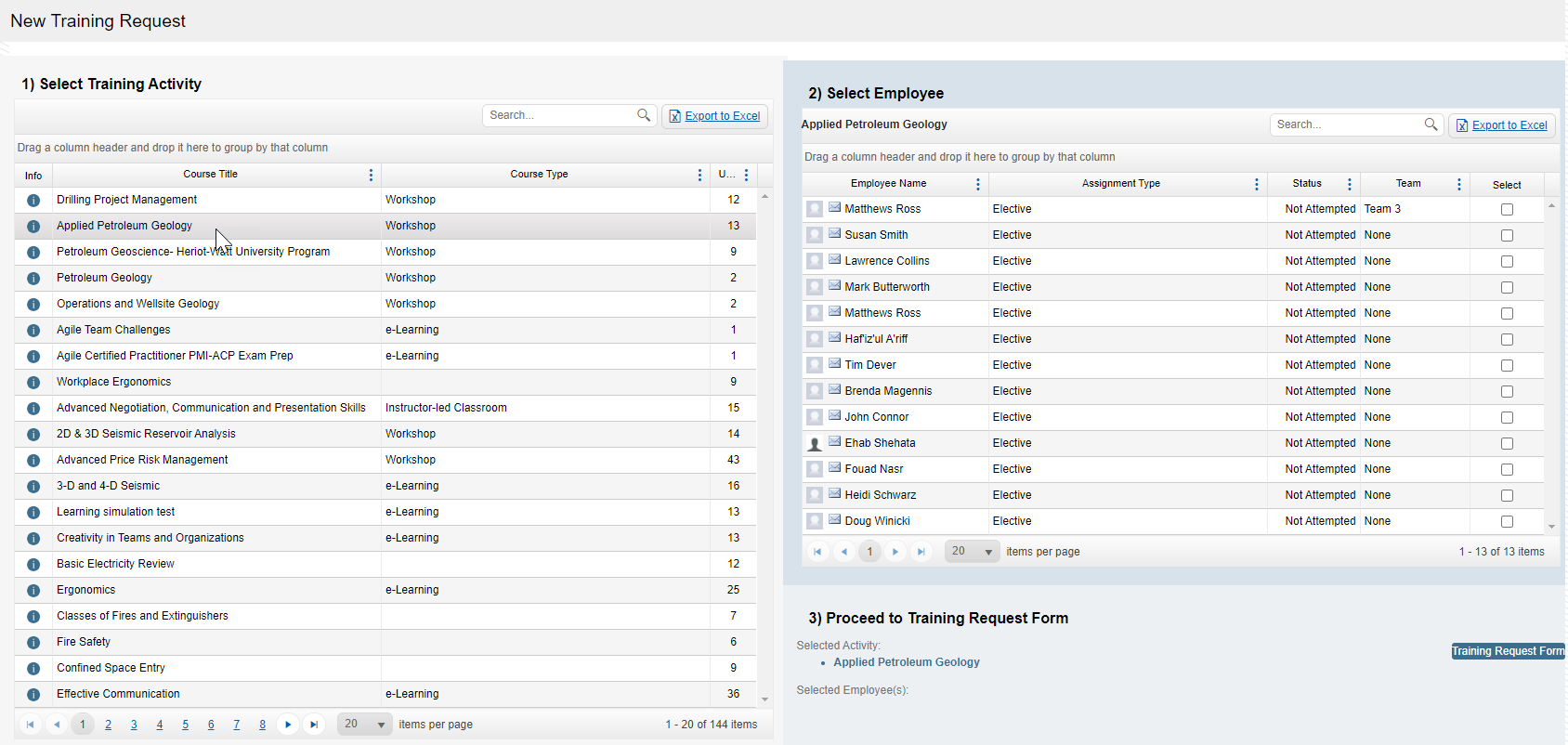 Select one or more participants, and then click Training Request Form to proceed.
Populate the fields in the form, then select approvers. Note that all names selected in the approver section will receive an email requesting their approval for the learning event. The sequence of approval requests goes as follows:
Supervisor will receive request first. If the Supervisor does not approve, the request will not advance.
Once the supervisor approves, the approvers in the Additional Approval section will receive requests.
After all Additional Approvers approve the request, the form will be routed to the Final Approver
A Final Approver is not required, but if one is selected, the form status will not show Approved until they approve it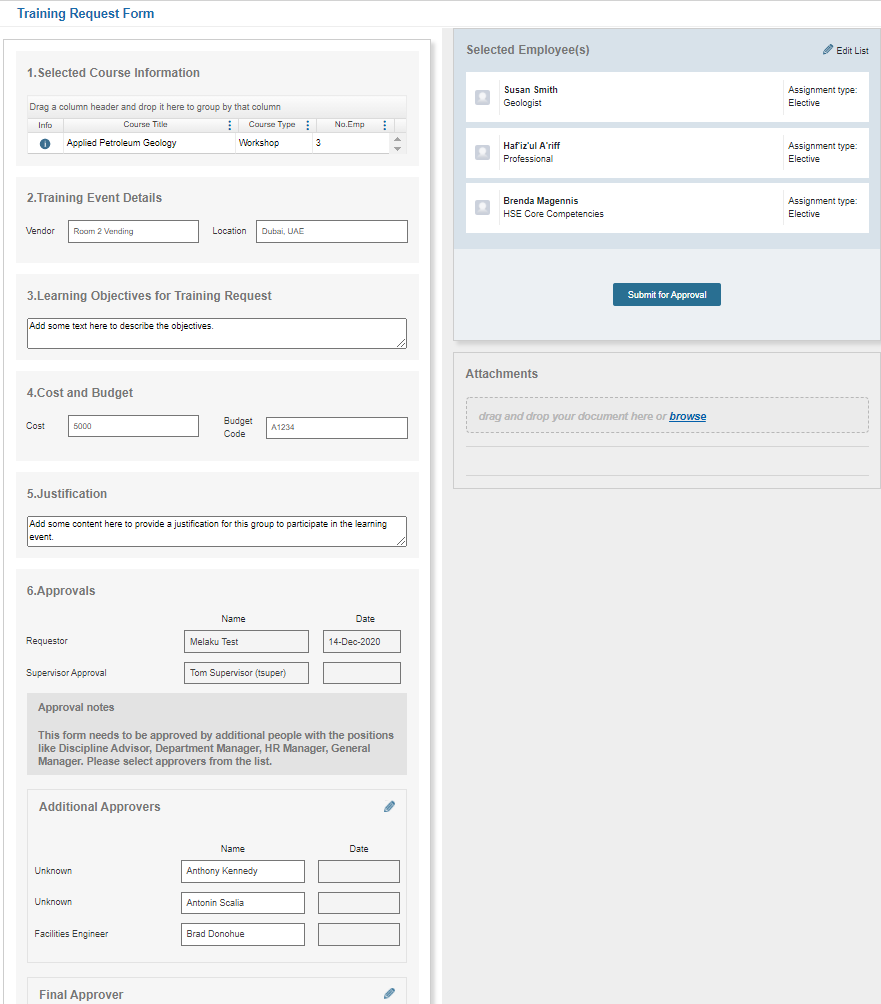 You can track the status of the request in the Training Requests grid.