If you need to make a change to a Competency Development Plan that has been approved and locked, you can request that the plan be unlocked.
Access the My Plan page and locate the plan you'd like to unlock. Click View.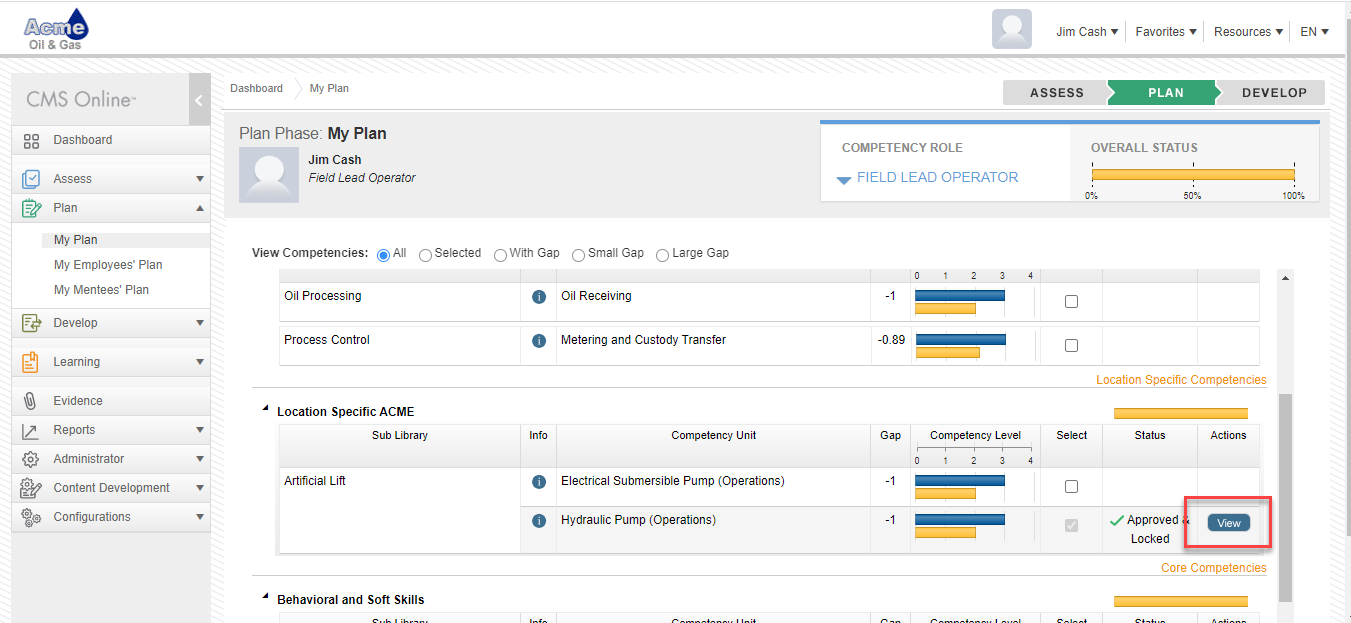 You can click Request Unlock from the plan detail page. This will trigger an email to the Supervisor who approved the plan.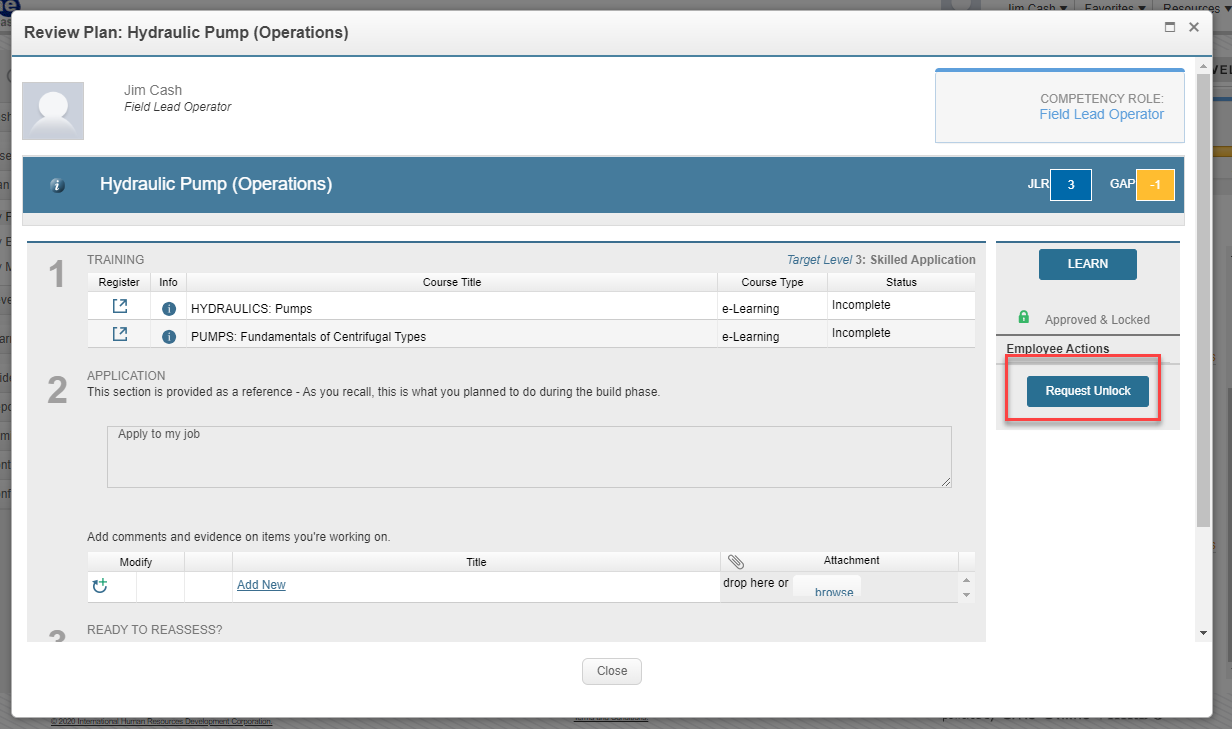 After the Supervisor unlocks your plan, you can modify the plan and resubmit it for Approval.