CMS Online enables three phases within Develop: Plan, Develop and Reassess.
Each employee, or mentor assigned to build on his behalf, is tasked with building Competency Development Plans. The employee's direct Supervisor approves or rejects the plan. Once the plan is approved, the employee and supervisor or mentor work together as the employee completes training, knowledge transfer, and practice activities.
You must have Employee access in CMS Online and have a final assessment result in order to build a plan.
You will begin on your dashboard.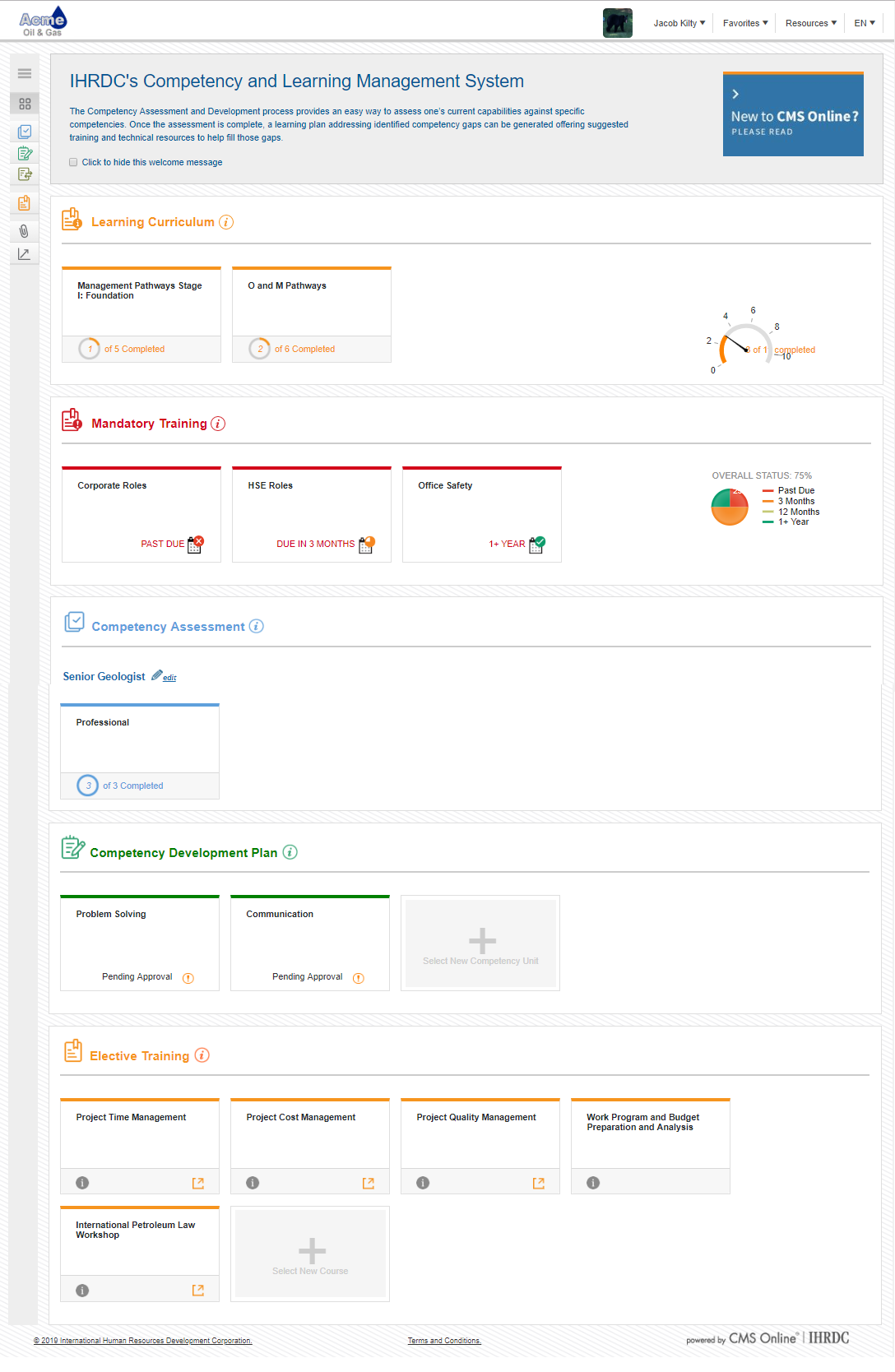 After your assessment has been verified and is final, click Plan>My Plan in the left navigation menu to begin to build your plan.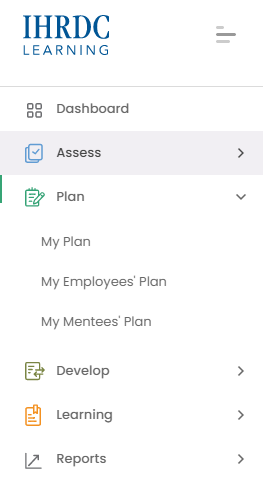 The Plan page will display.

The My Plan screen displays. Each competency unit (CU) included in each competency role linked to your job title displays, along with the job level required (JLR) for the CU, your final assessment results (FAR), and Gap between the two. You may toggle between completed assessments by clicking the arrow in the Competency Role display.
The FAR is color-coded based upon the following:

Click the information icon to view detailed skill statements for a CU, including ticks for each box selected in your FAR.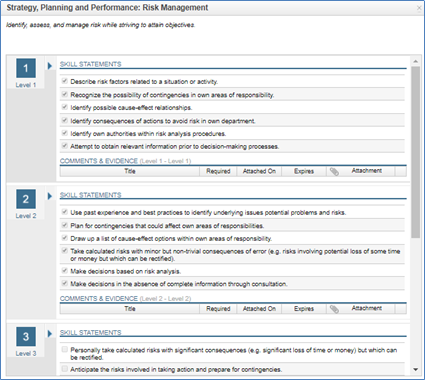 Click on the box in Select column for each CU you would like to build a Plan for, up to a maximum of three (3) CUs.
A Build button will display after a CU is selected. Click Build to begin to create a Plan for a CU.
For each CU, select a target level, then select from the list of Recommended Training. Add a target date for completing each of your training selections. You have the option to add Supplemental training in cases where a specific training event is not listed in Recommended Training. You also have the option to list related tasks you will complete in the Apply section (optional step).
Once you have finished building the plan, click Submit for Approval.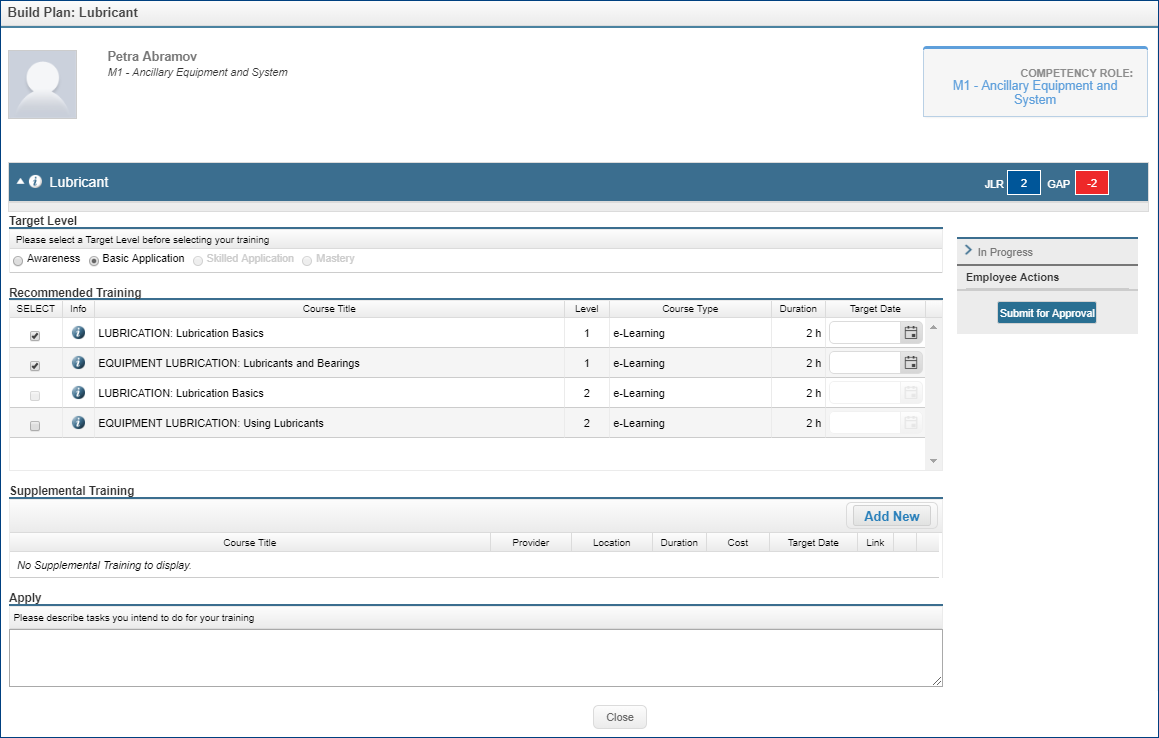 Notify your supervisor that your plan is pending his or her approval. Once your supervisor approves your plan, the plan status will change to Approved & Locked. Click View in the Actions column to view your detailed plan and any comments your Supervisor included.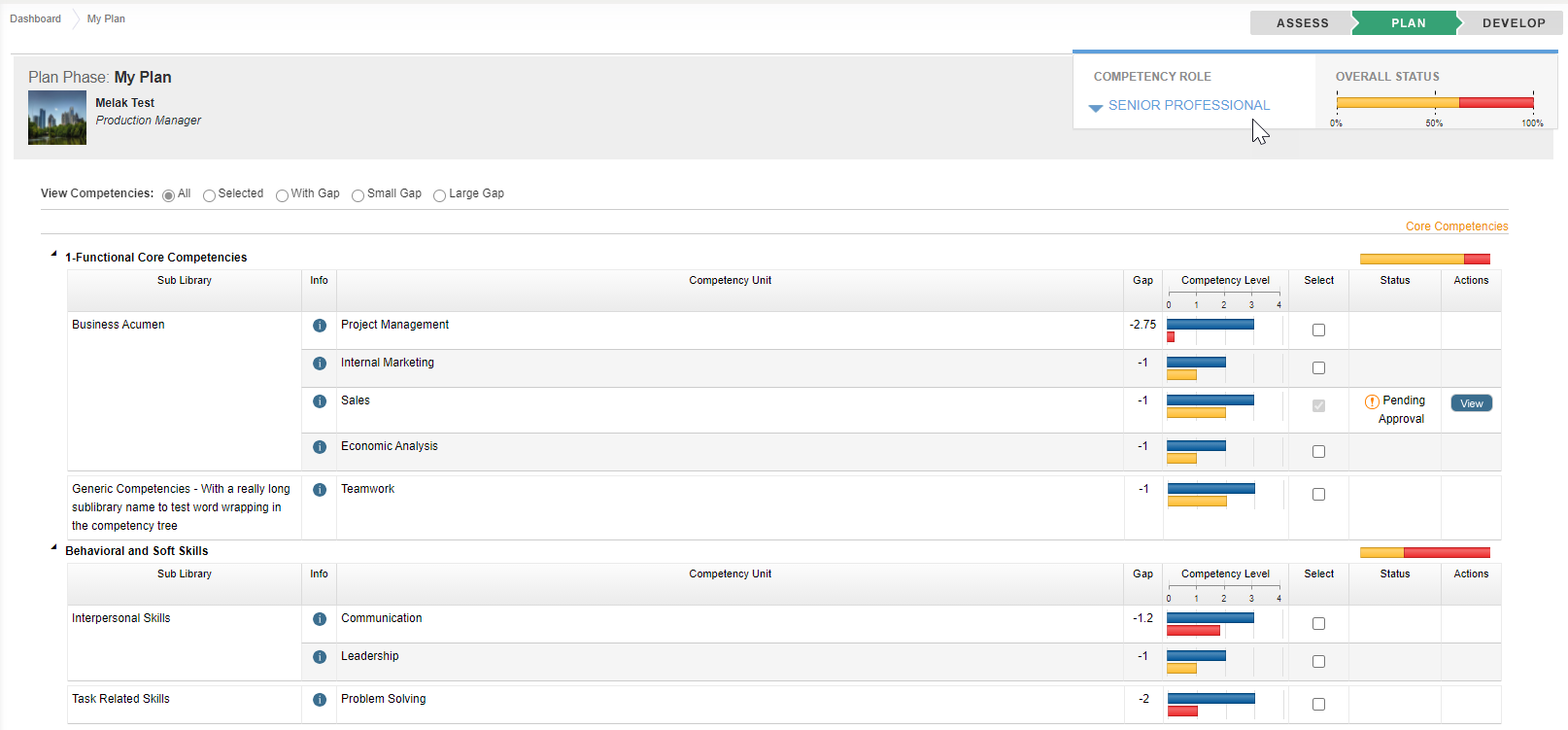 Your supervisor may reject your plan. If this occurs, the Status column will show !Rejected. See article Rework a Rejected Competency Development Plan for next steps.