If you supervisor rejected your competency development plan, you will see a Rejected message in the Competency Development Plan block on your dashboard. Click the block to begin.

The rejected competency unit, along with all other CUs in the Competency Role, will display. Click View to see detail.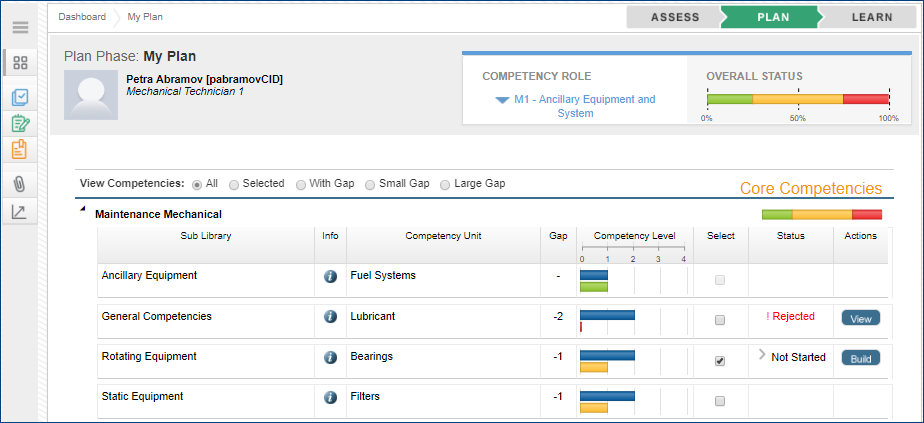 The reason for rejection and Supervisor comments display on the right side of the plan detail screen.
To rework the plan, click the box in the Select column. The Status will update to In Progress, and the button in the Actions column will change to Continue. Click Continue.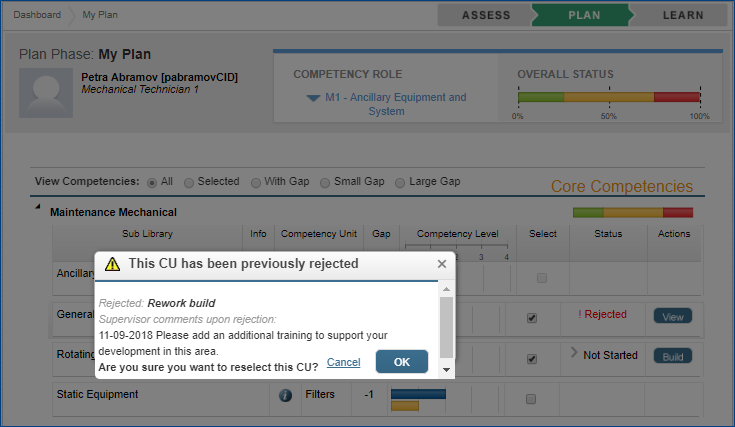 A popup will display the reason for rejection and Supervisor comments. Click OK to proceed.
If the reason for rejection is Rework build, update the plan and click Submit for Approval. Once you resubmit a plan, your Supervisor will need to review and approve or reject.