Users with an IHRDC e-Learning license can browse and search IHRDC's Dynamic Course
Catalog through CMS Online to view, select and launch all content licensed by their
organization.
Begin on your CMS Online dashboard. Click Select New Course to launch the course catalog.

Once the course catalog opens, browse by category or subcategory, or use the Search function for a more specific search.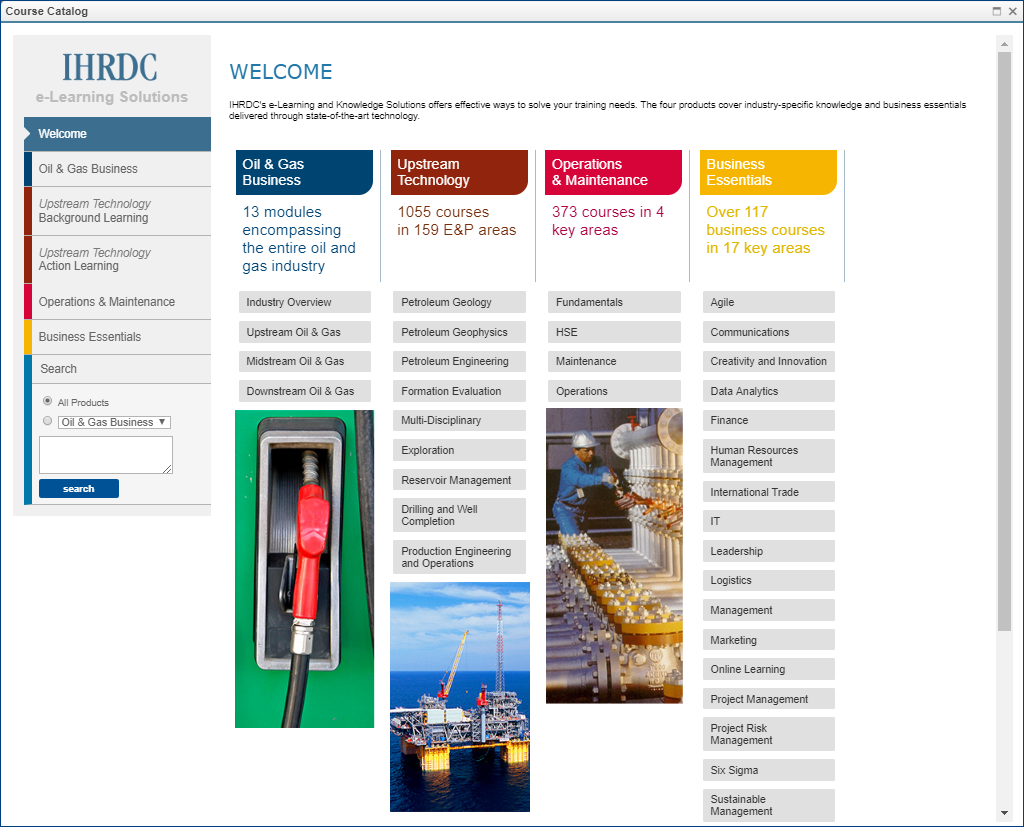 Once you locate the course you would like to launch, click the Register button.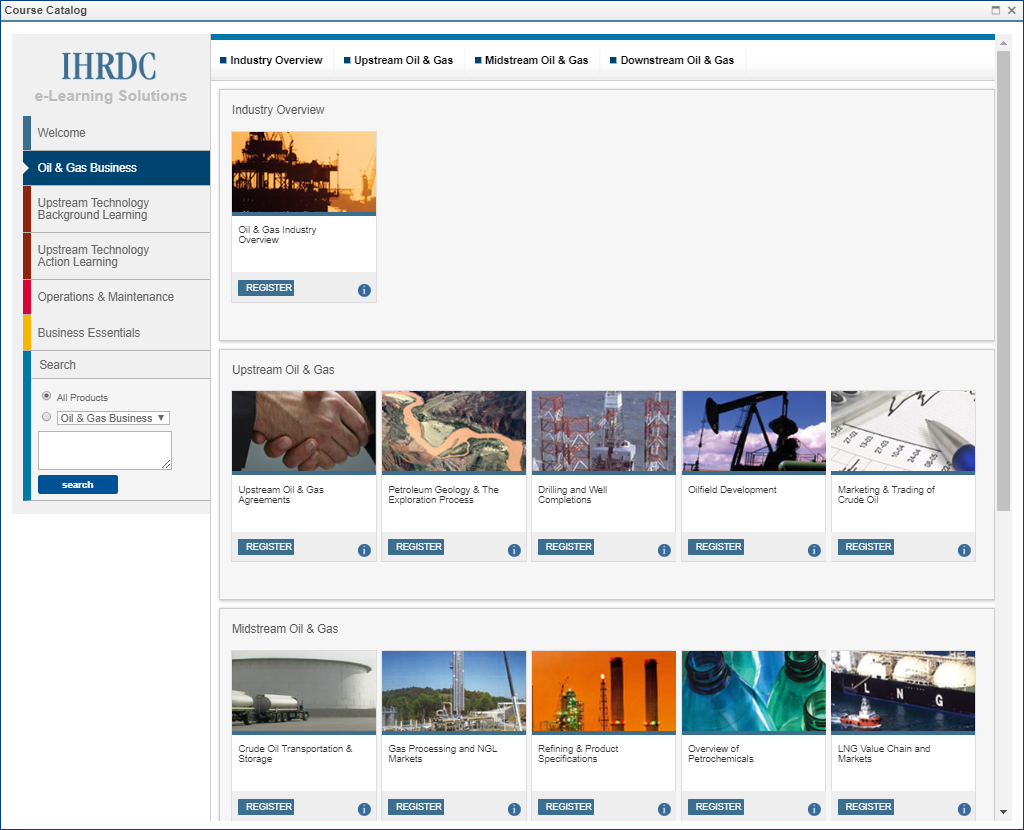 The course catalog will close and you will be directed back to your dashboard. The course you selected will now display on the dashboard. Click

to launch it.

The course information page will display. Click START THIS COURSE to begin.