When you complete mandatory training not linked to CMS Online, you may submit evidence related to your training completion, and in some cases, update completion status.
The Mandatory Training section on the CMS Online dashboard displays overall compliance status and role group status. Click through a role group to see Mandatory Training roles and lists of training requirements.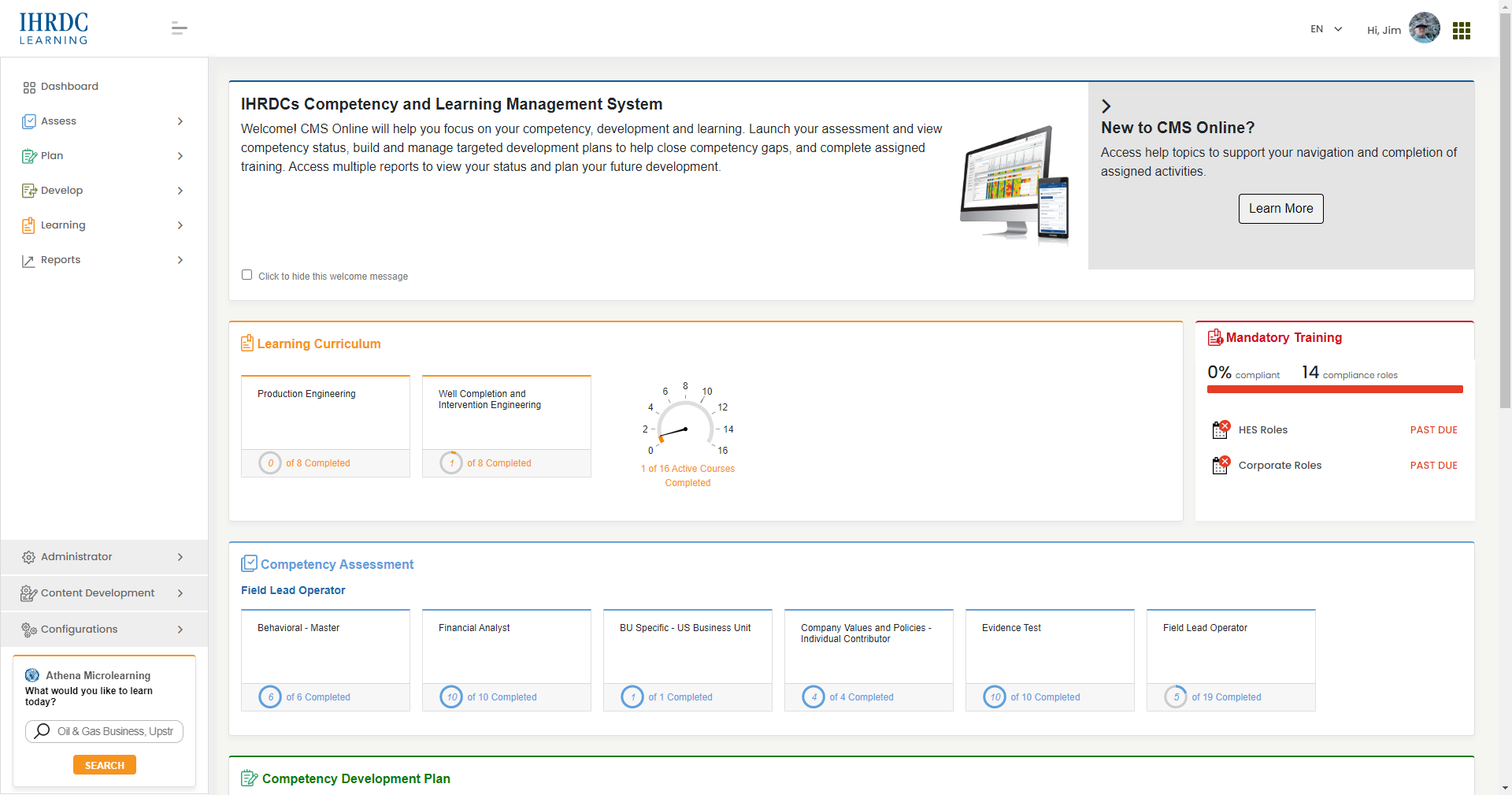 A Mandatory Training Role may have one or multiple learning events. CMS Online will display the role status (top right icon on each card) as "lowest" status of all training associated with it. So, if one course is overdue, then the entire role will display as overdue.
To launch a course, click the launch icon. For courses that have been set up for self-acknowledgement of completion (and are not e-Learning), the launch icon will allow you to select a completion date.
To see more information about compliance requirements, click the arrow to expand the course information. You can add or edit evidence here. Click the information icon to see course description and related materials.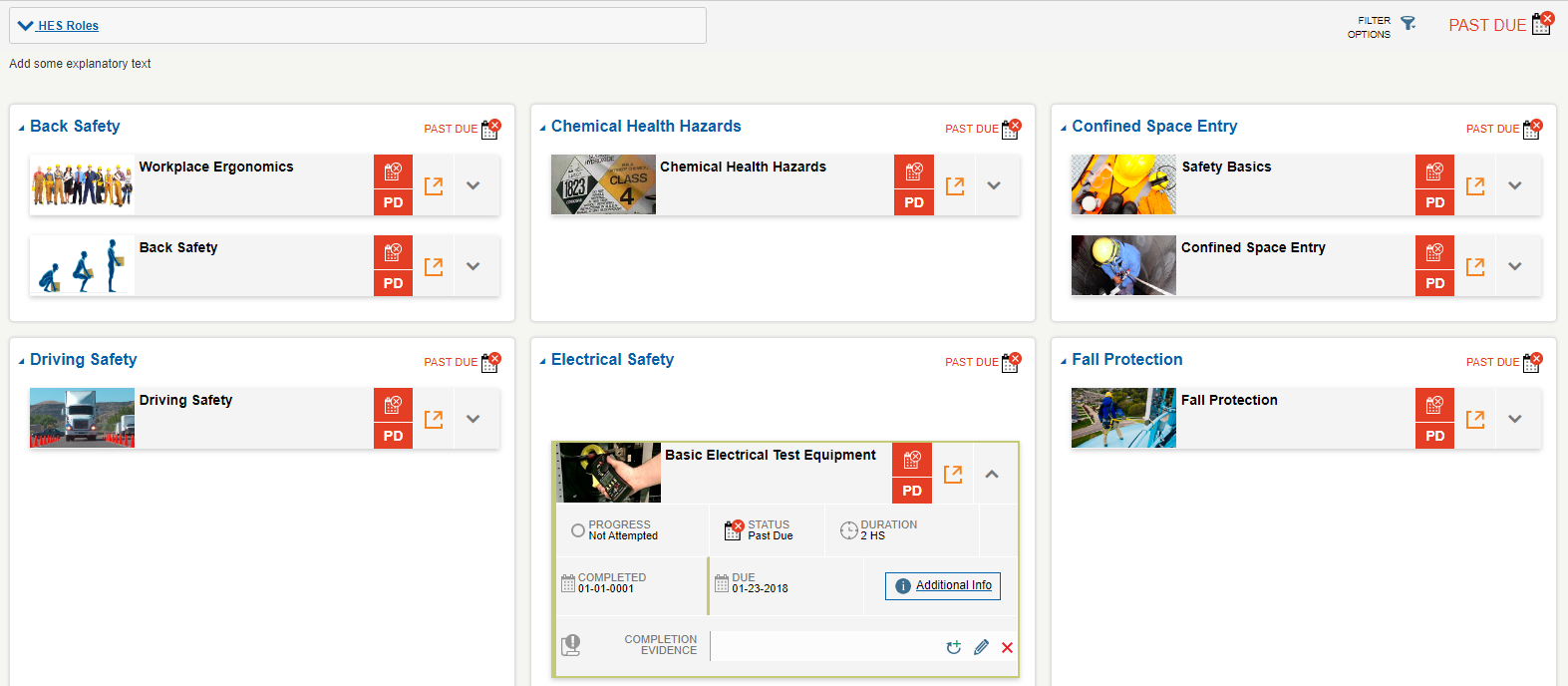 Add an Evidence Title, comments, upload an evidence file. Once complete, click Save.