Mandatory Training is used to assign and track required and compliance training across all business locations and functions. Training such as Health, Environment and Safety courses may be required by your organization, and in some cases, may be required because of government mandate.
CMS Online provides two features to view and update your Mandatory Training Status: directly from the dashboard, and from My Reports>Mandatory Training.
To view from your dashboard, click the any block in the Mandatory Training section to get started. Each block is a group Mandatory Training roles that has been assigned to you, and contains a list of individual training requirements.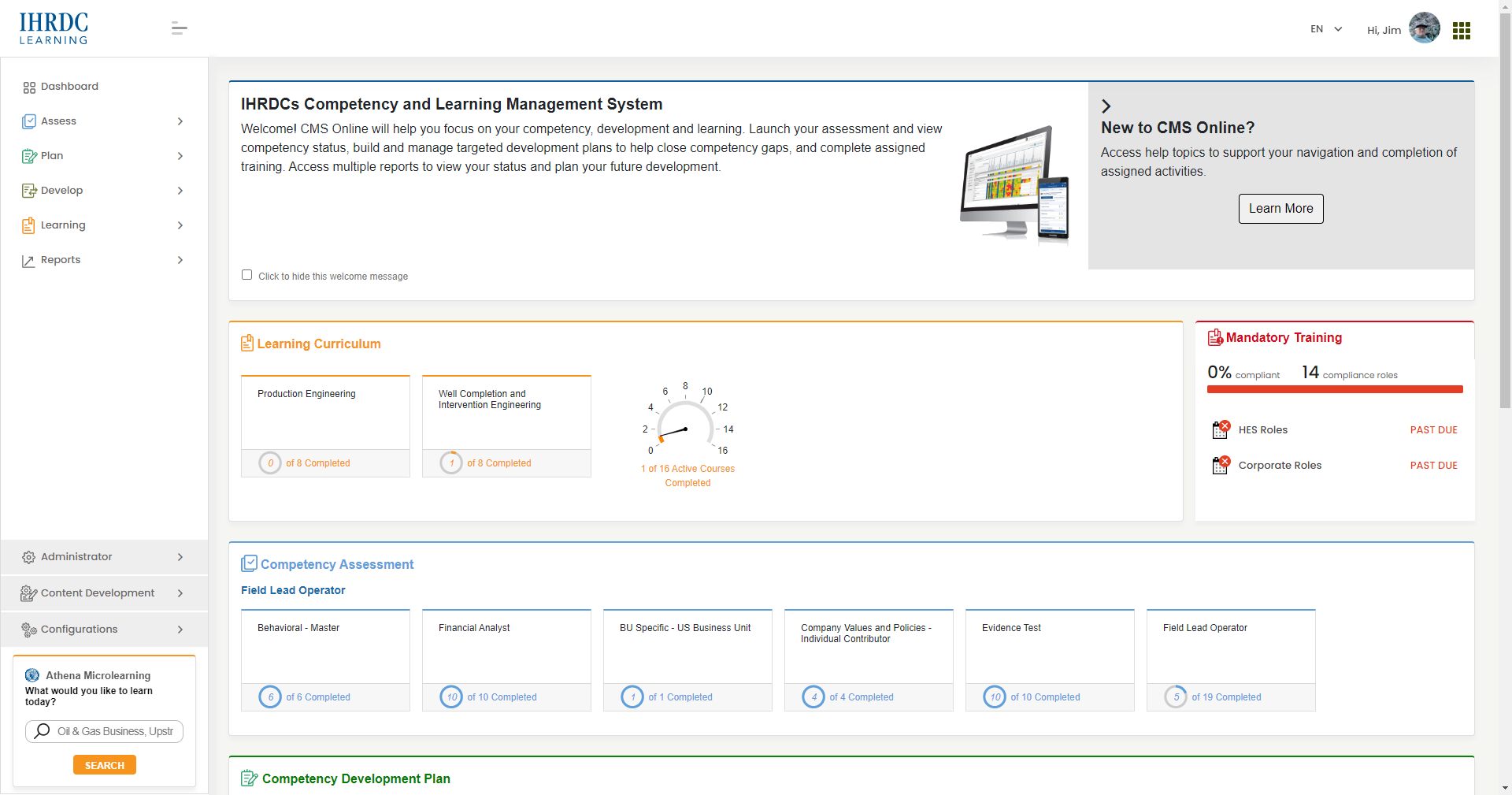 Each mandatory training role displays on a separate card.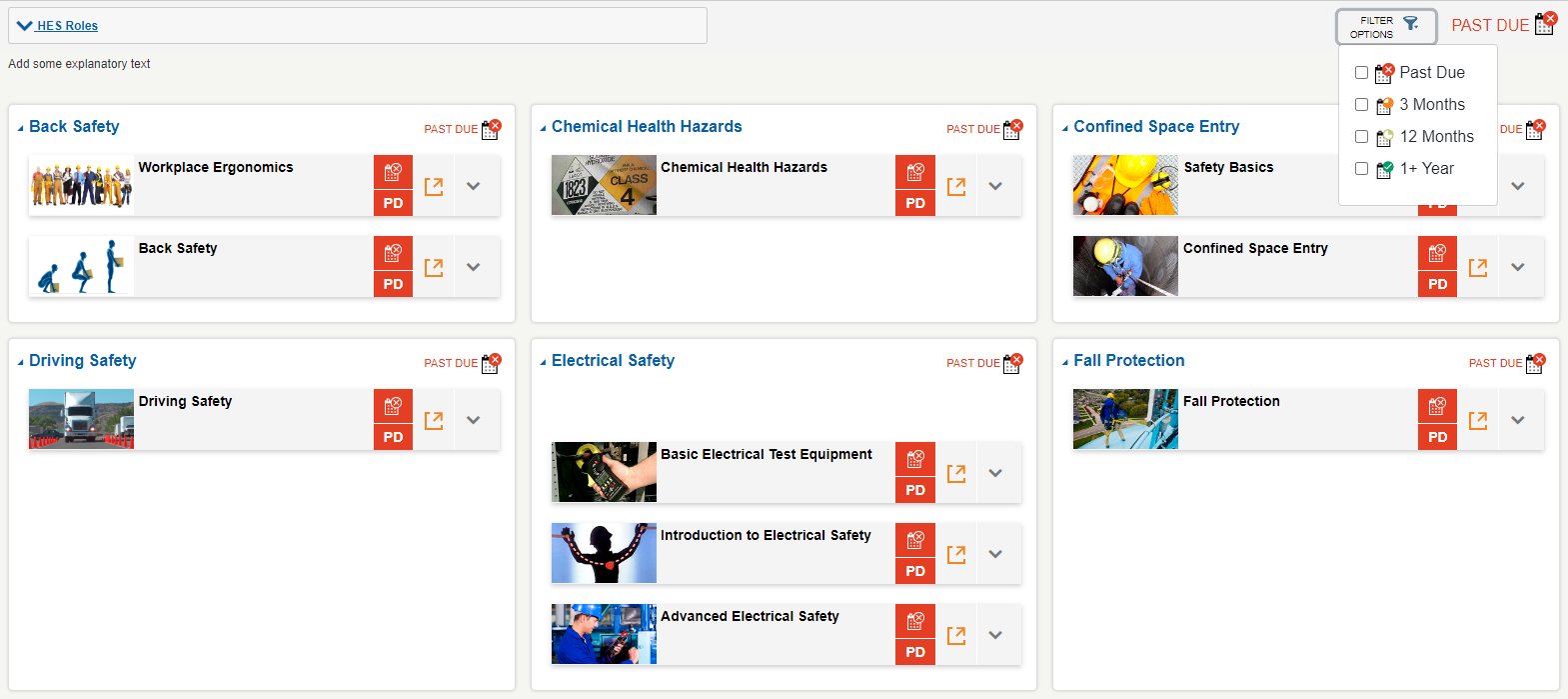 Click the arrow by a course name to view more information about the learning event. See full course details by clicking the additional info icon.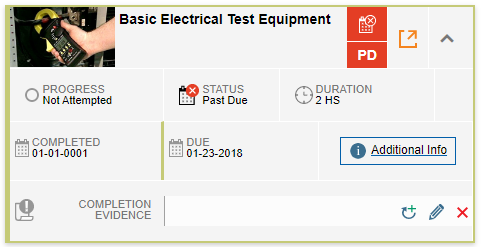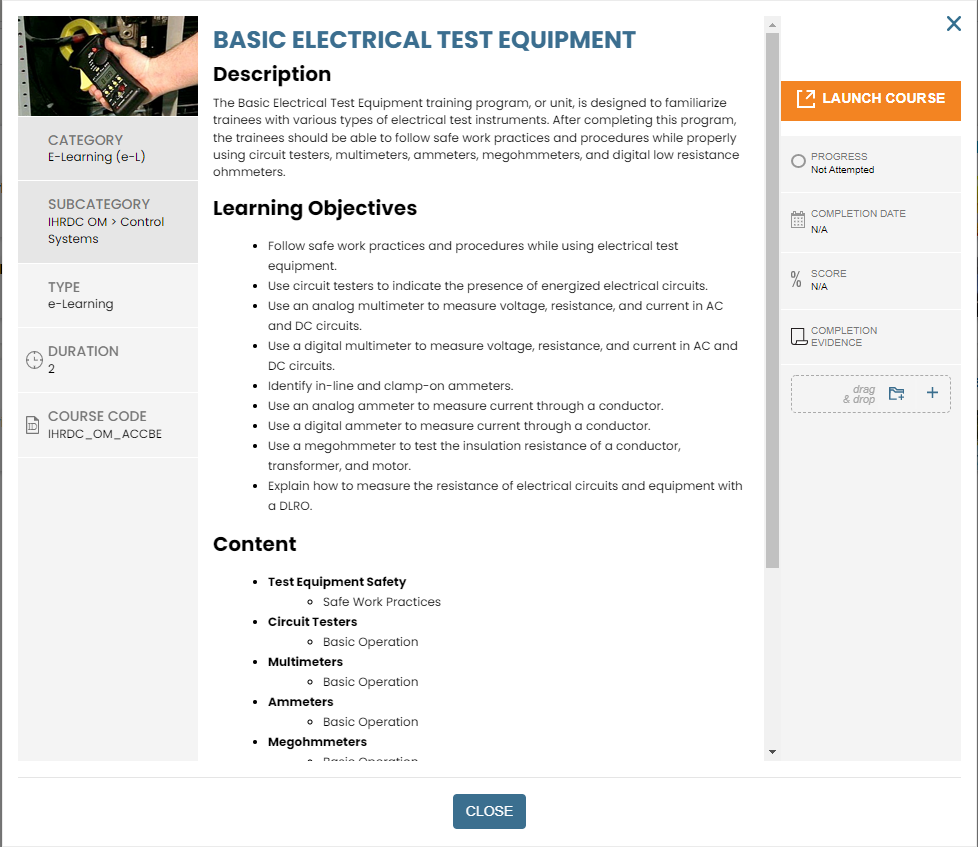 Launch e-Learning or register for a course by clicking

. Add course evidence by dragging and dropping or browsing folders. Based upon course settings, you may be able to record course completion.
Your Mandatory Training status will update as training is completed.
You may also view your Mandatory Training by clicking Reports and Mandatory Training. This will display all Mandatory Training roles and associated training. Use the sort and filter options to change the display, or you may submit completion evidence based upon course settings.