Mandatory Training is used to assign and track required and compliance training across all business locations and functions. Training such as Health, Environment and Safety courses may be required by your organization, and in some cases, may be required because of government mandate.
From your dashboard, click the any block in the Mandatory Training section to get started.  Each block is a group Mandatory Training roles that has been assigned to you, and contains a list of individual training requirements.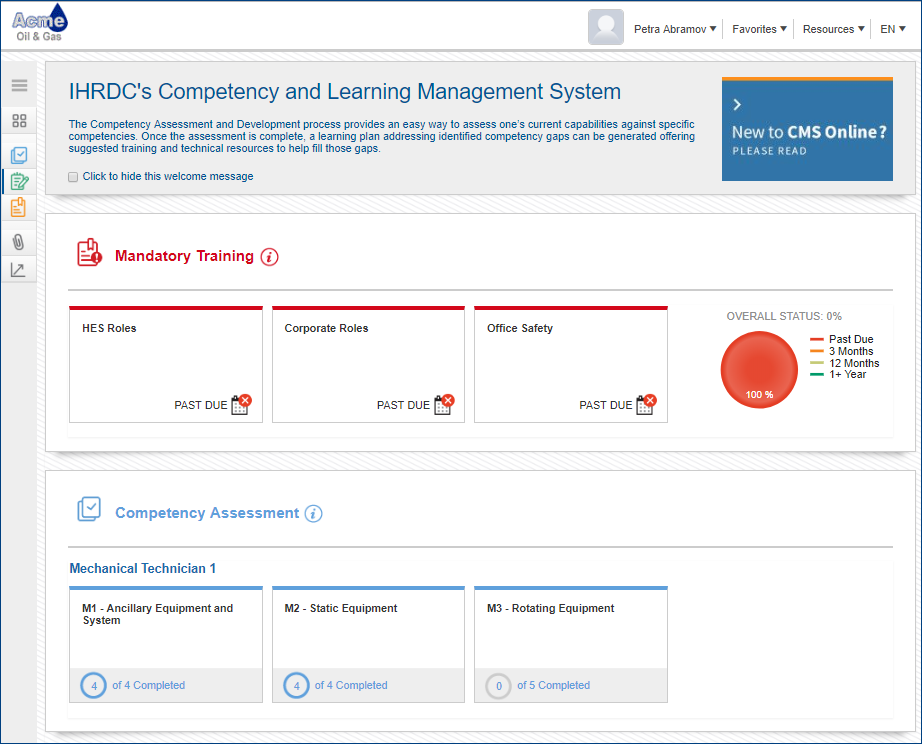 All mandatory training roles in the group display on the left.  Click each role name to view a list of individual training courses associated with it on the right.

Display course details by clicking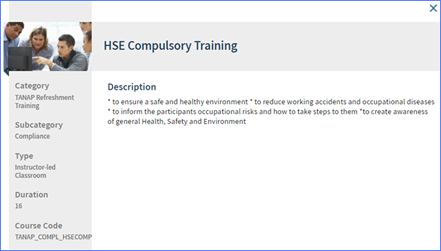 Launch e-Learning or register for a course by clicking 

.  For any course not included in the CMS Online course catalog, you may also submit a course completion date by clicking 

.
Your dashboard will update as training is completed.