CMS Online Data Interface Definition:
A simple passing of data between two systems.
The two systems can exchange data as frequently as required: hourly, daily, weekly.
The two systems are loosely coupled.
List of Interfaces

Interface Database
CMS Online uses an intermediary MS SQL Server database to exchange data between CMS Online and third party applications. IHRDC recommends that the system of record for specific categories of data be the publisher of the data.
Client Responsibilities:
Manage the export of data from their client system.
Manage the import of data into their client system.
Data transmissions are typically performed via automated scheduled jobs.
Agree to support the fields required for each interface.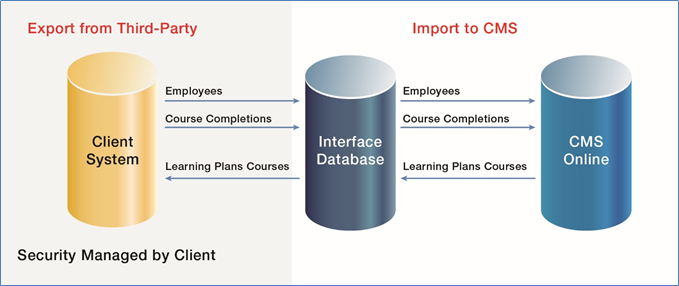 Related Articles