During the Plan phase of the competency management process, each employee is assigned to build his Competency Development Plan. It is the supervisor's responsibility to approve or reject each plan. Once the plan is approved, the employee and supervisor or mentor work together as the employee enters the Develop phase and completes training, knowledge transfer, and practice activities.
You must be assigned Supervisor access in CMS Online and have a direct report assigned to you in order to approve a Competency Development Plan.
From the dashboard, expand Plan on the left navigation menu and click My Employees' Plan.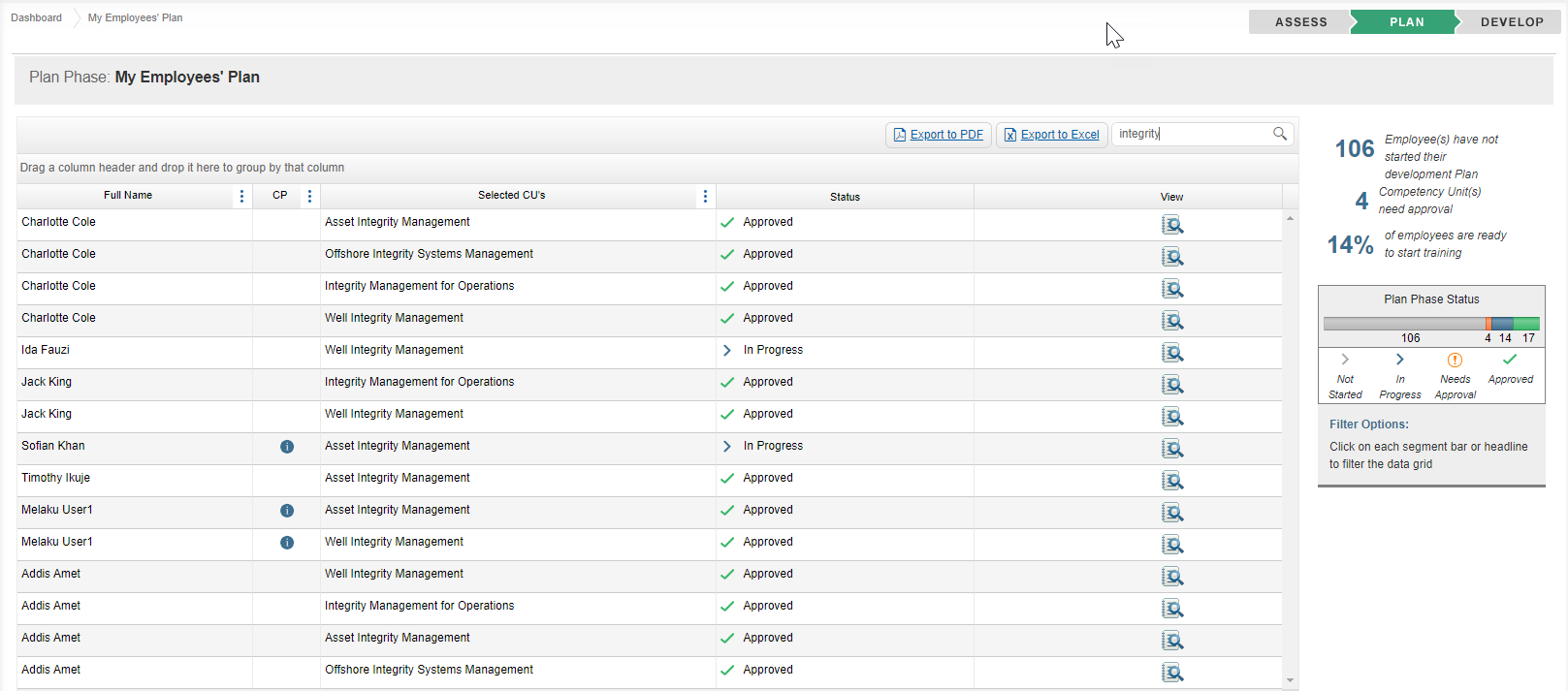 A list of all your direct reports will display. You may search the list, sort the data by column header, or click the Group By dropdown to group by the following options:

After an employee has built a plan and submitted it for Supervisor approval, the Status column will display Needs Approval.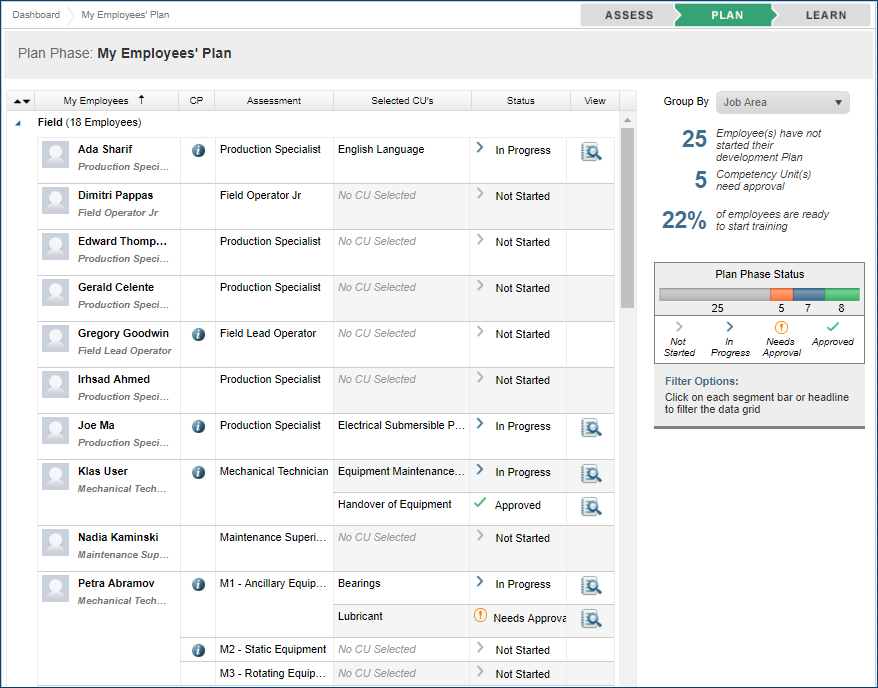 Click the View icon. The plan the employee built will display. You may Approve or Reject the plan, or modify any element of the plan prior to approving. Be sure to include comments when making modifications.
To approve, click the Approved radio button under Supervisor Actions. Add your comments in Supervisor Comments, and click Submit.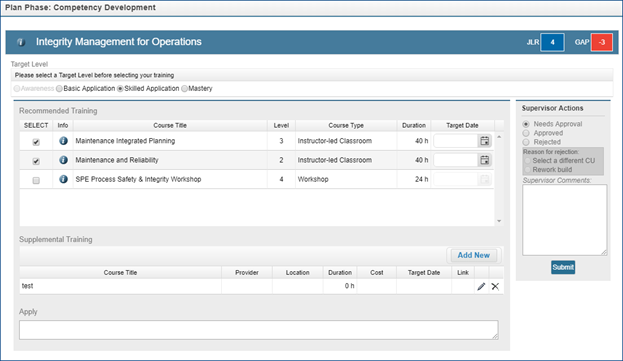 If you select Rejected, you must also select a reason for rejection: Select a different CU or Rework Build. Add comments and click Submit.
Once you Submit, the plan status will update to Approved or Rejected, depending upon your selection.