As an Assessor - Unrestricted, you may select any available competency role assessment in the system to conduct.
From the left navigation menu, select Assess>Assessor Assessment. A grid will display all assessments you have previously selected or that have been assigned to you. To select another assessment, click the Select Assessment button.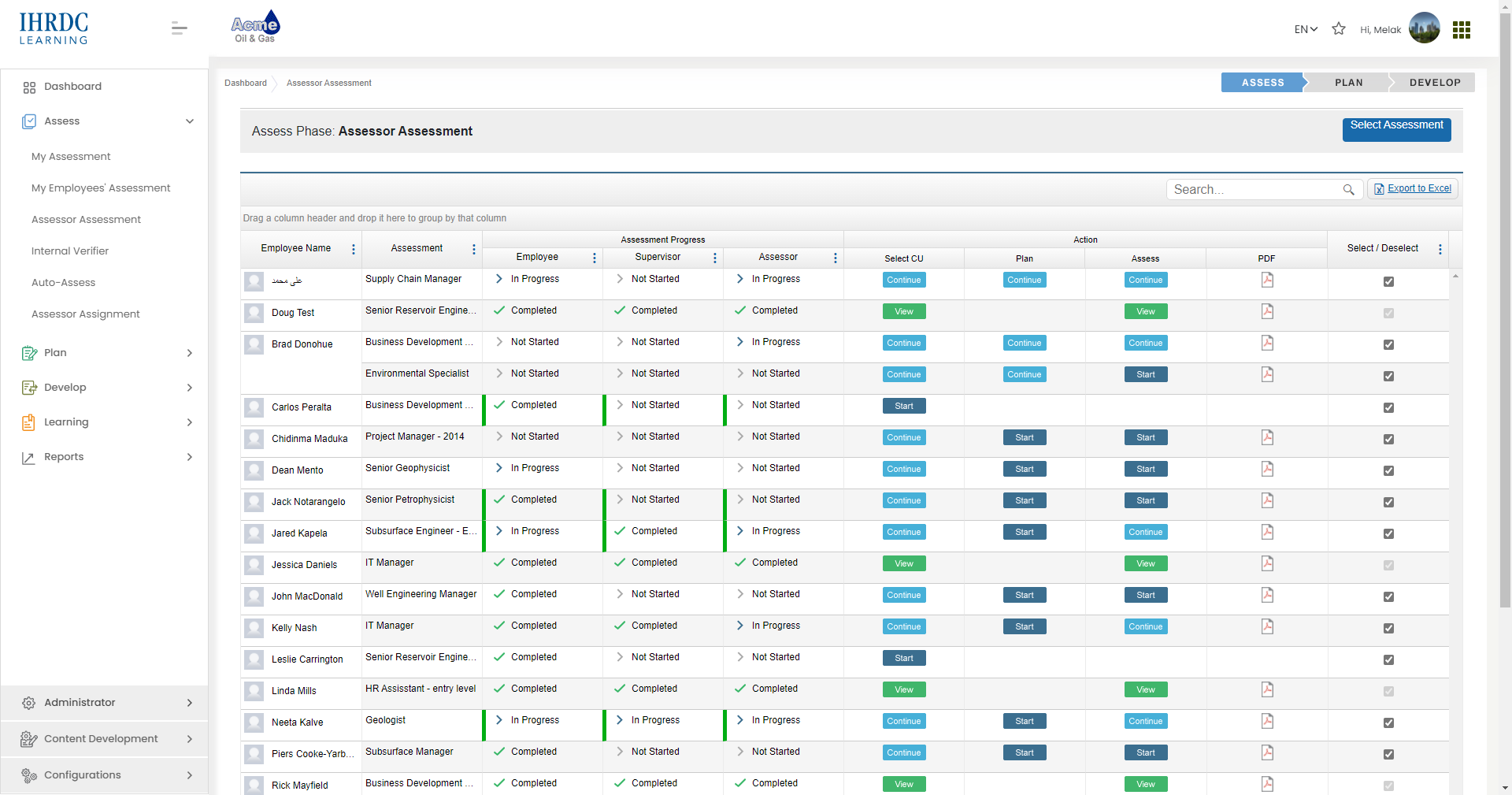 All unassigned and unselected assessments will display in the grid. Use the sort, filter and grouping options to locate the employee and competency role you would like to assess. Tick the Select box and click the Select button at the bottom right of the page.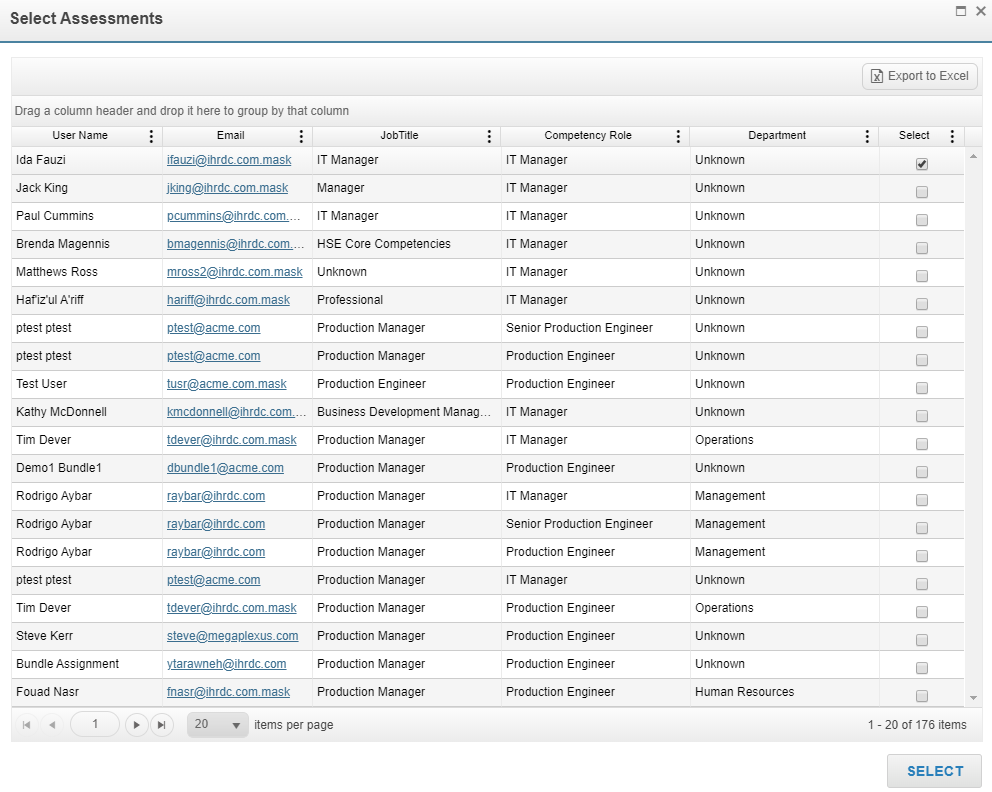 The employee and competency role you selected will populate on your Assessor landing page.