After an employee has completed the requirements in her competency development plan and had an opportunity to practice, she will indicate that she is ready for reassessment. As a supervisor, how will you know, outside of conversation, when she is "done" with her competency development plan?
When an employee has completed a competency development plan, he checks a box and submits that he is ready for reassessment. Once he completes his own reassessment, you will receive an email notification.
You can also see all employees who are ready for reassessment on the My Employees' Development page. Click the View icon to launch the Supervisor reassessment.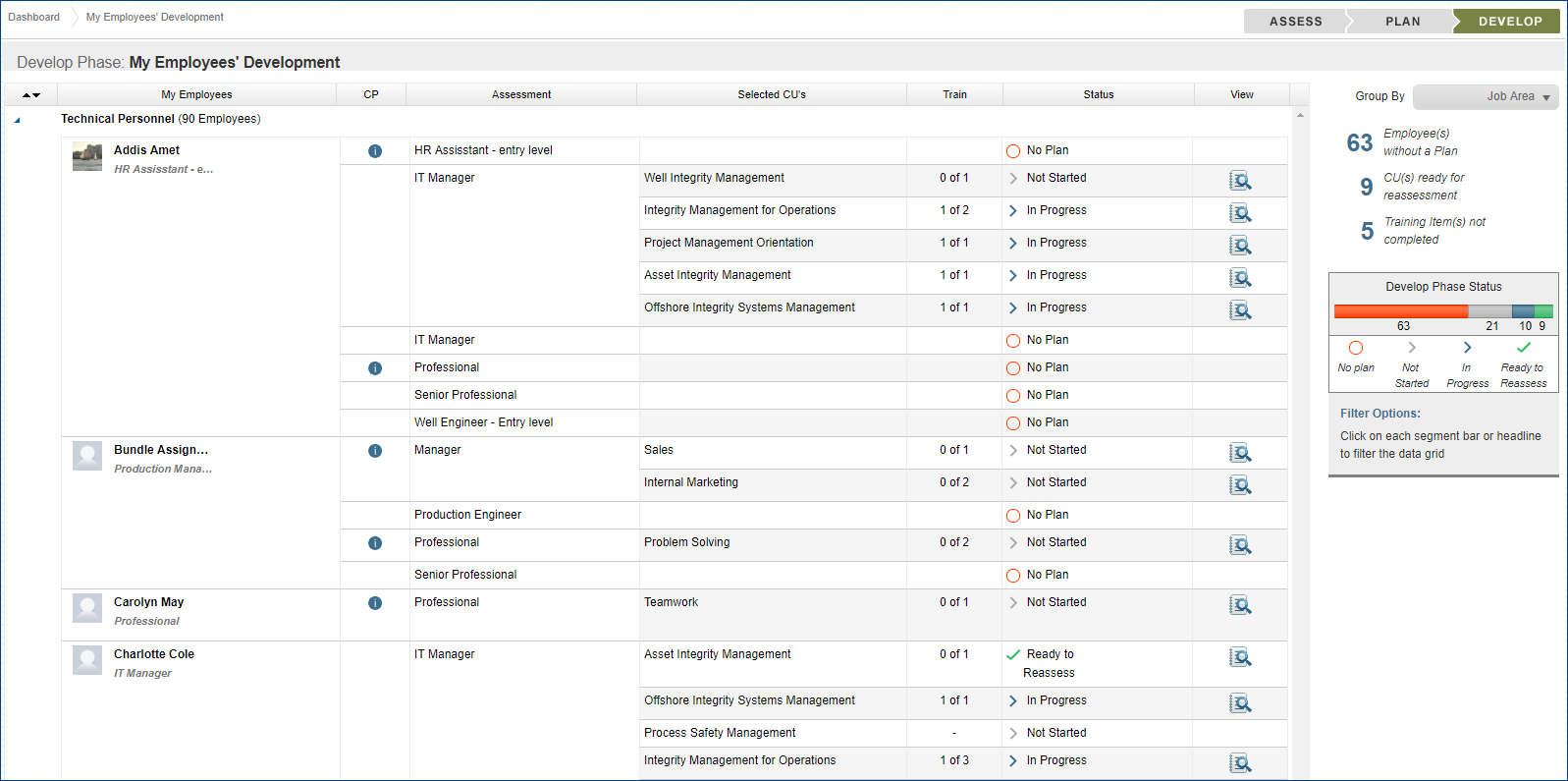 Alternately, click the green "Ready to Reassess" segment on the Develop Phase Status bar, to quickly filter all reassessments.