The dashboard is the single launch point for all CMS Online users. Depending upon their assigned access level, users can access competency assessment and gap analysis, training resources and development, mandatory training, curriculum training, management and individual employee reports and competency content of 3,000-plus topics.
The top right of the dashboard contains several useful functions and resources. Let's look at each one separately.
Click the language dropdown to translate the labels and help text on the dashboard to any one of sixteen (16) available languages.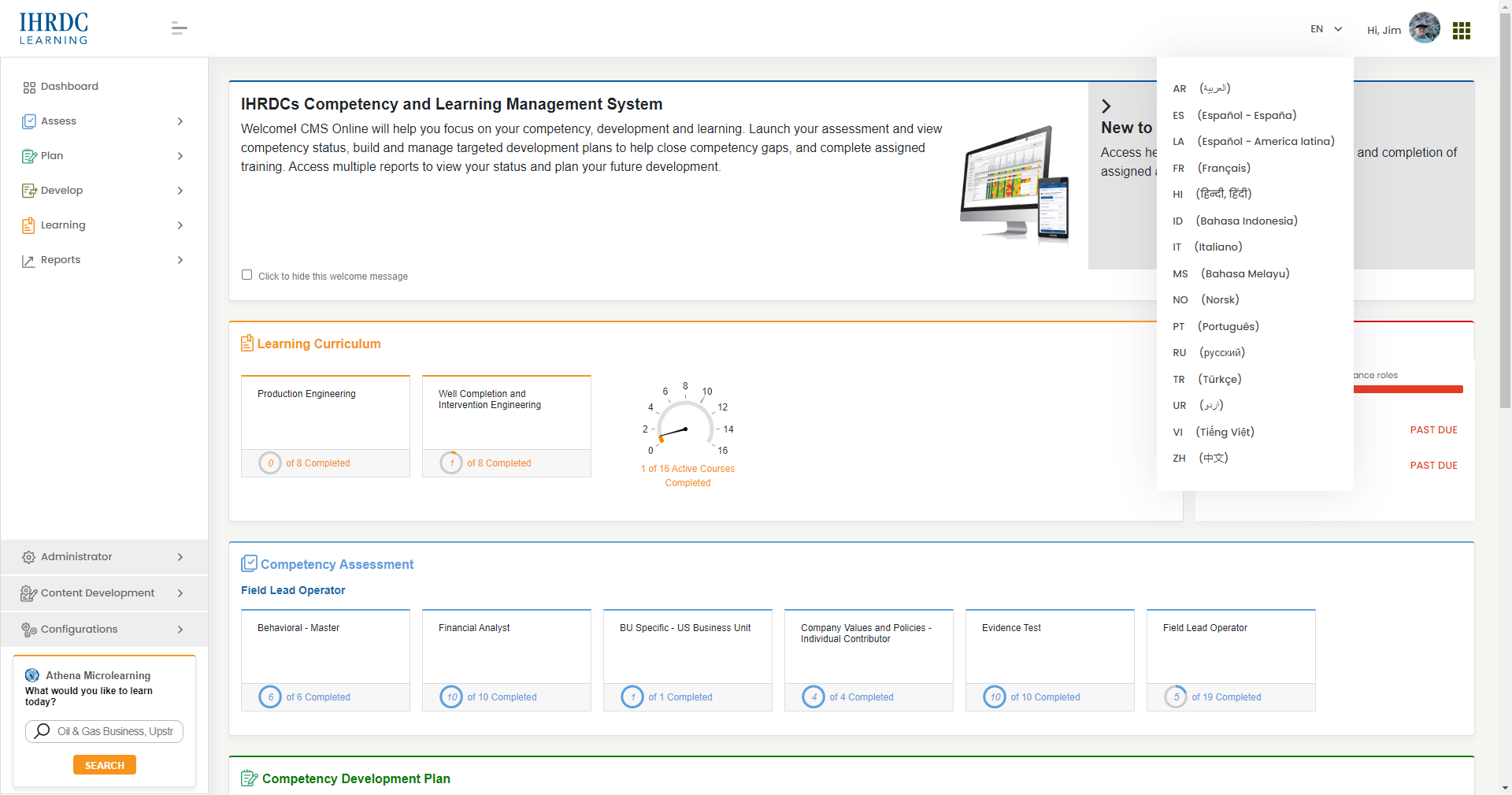 Click the dropdown on your profile icon/image to see your login ID (email address), view details about yourself including your phone number, request a password change or logout of CMS Online. Some users may can also login as another user via a link here.
Click My Profile to view and edit your personal information, including uploading a profile photo.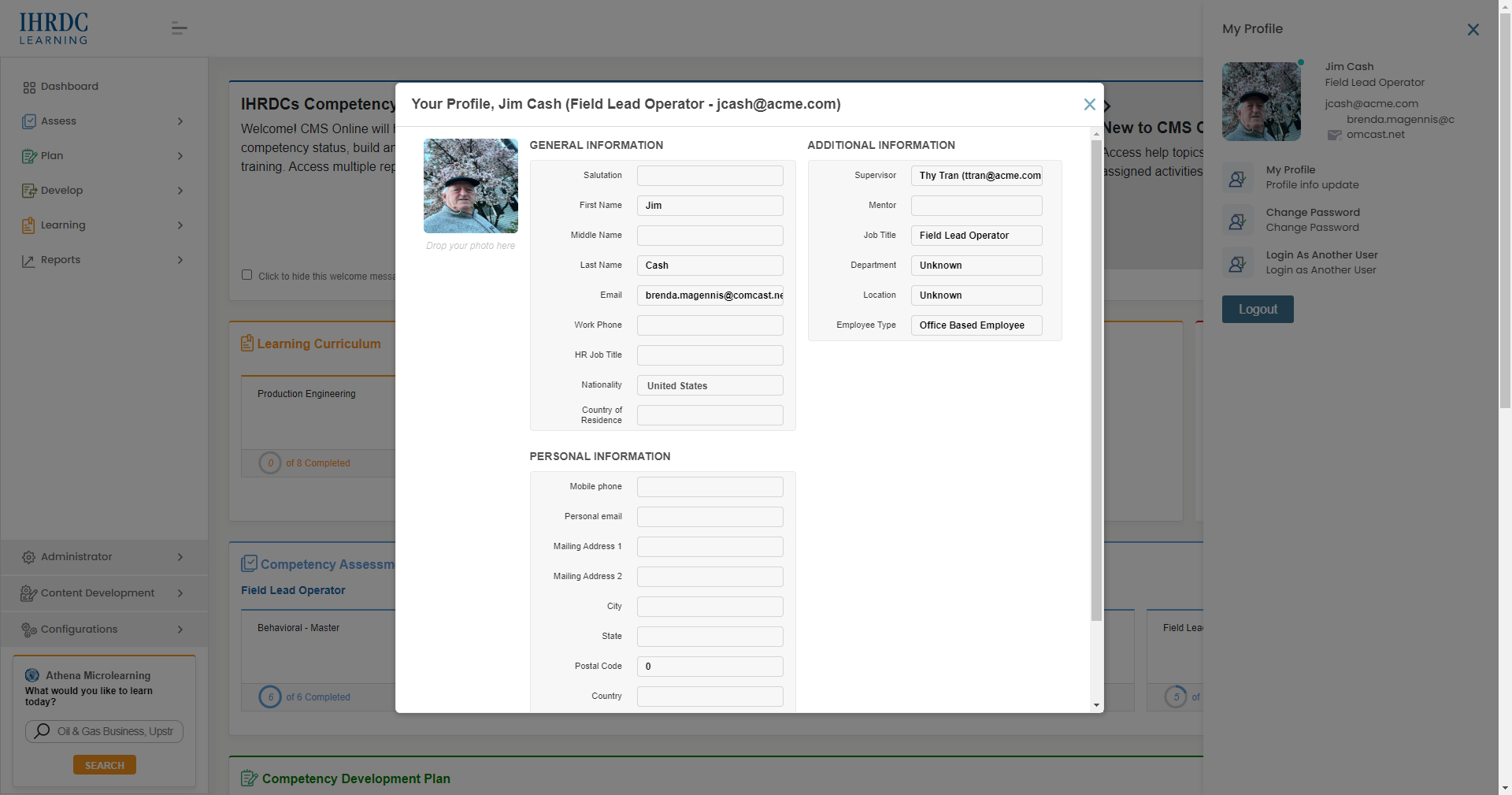 Several options are available at the nine dot menu icon.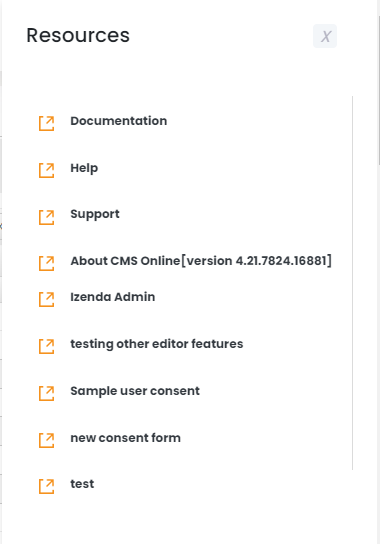 Select Documentation to display the Document Repository. The repository is accessible to all users and contains any documents that have been uploaded by a user with Administrator or CM Developer privileges.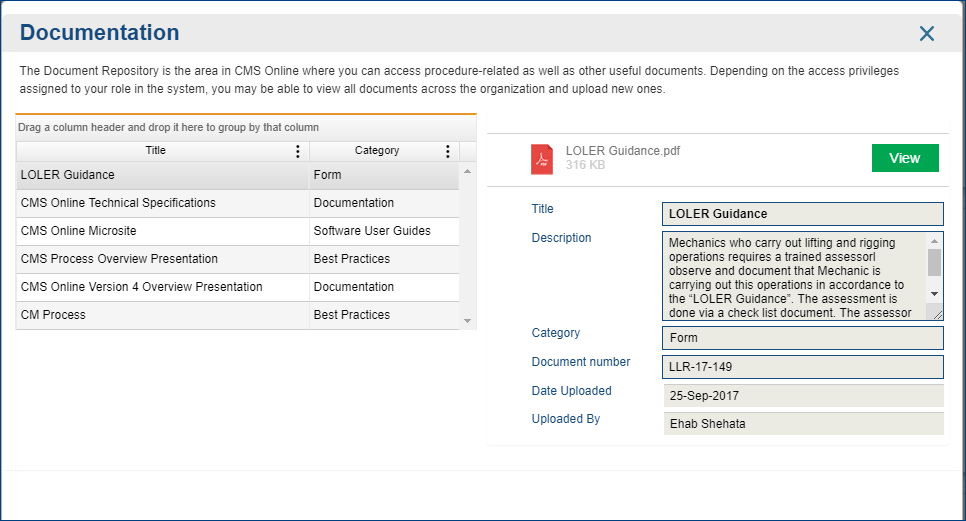 Selecting Help from the dropdown will launch the CMS Online self-help portal. Note: Administration and Process and Methodology sections are only available to users logged in to Zendesk.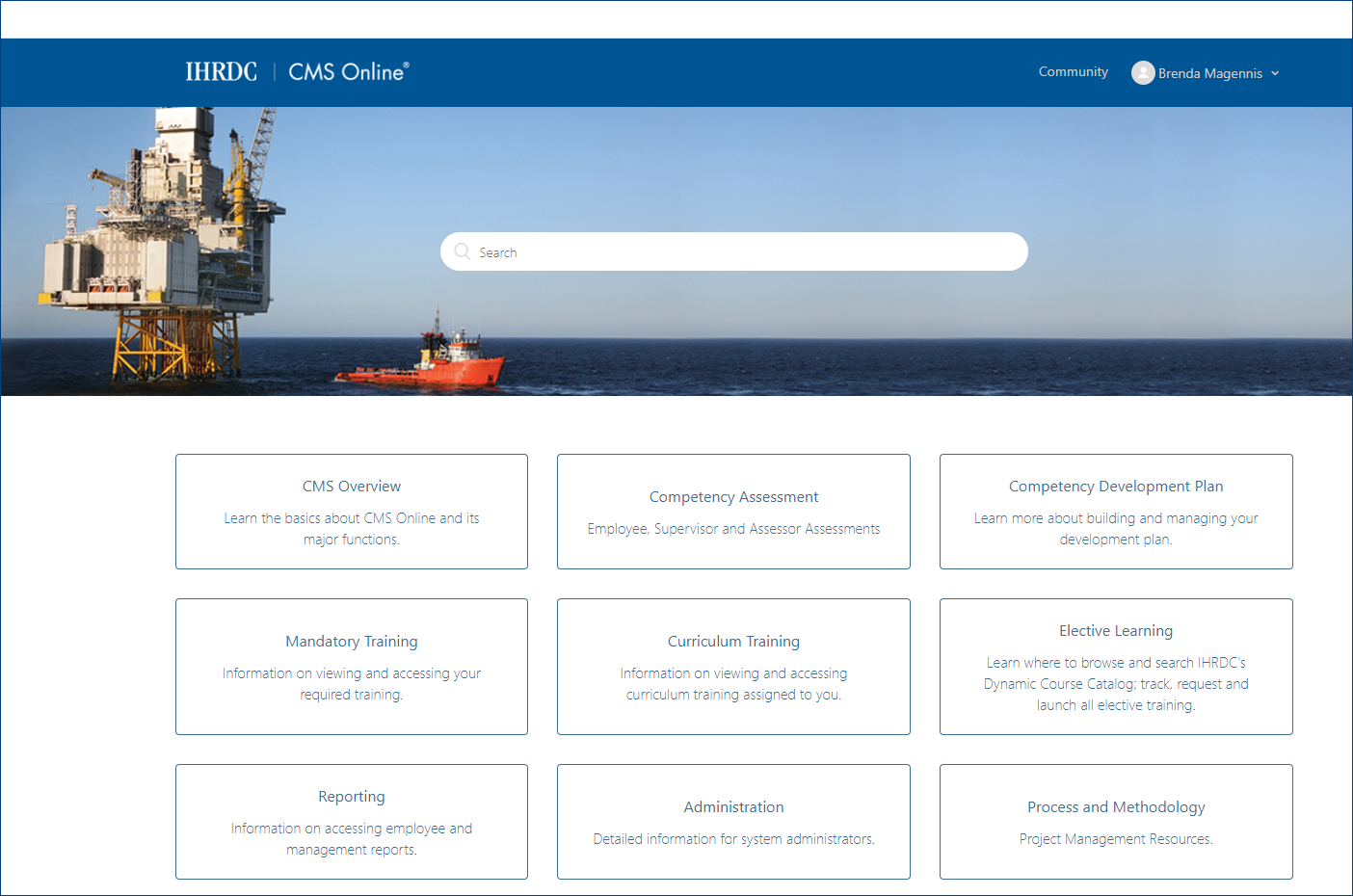 If you encounter any technical problems while navigating in CMS Online, you can submit a ticket for Support. Click Support to open the Support form.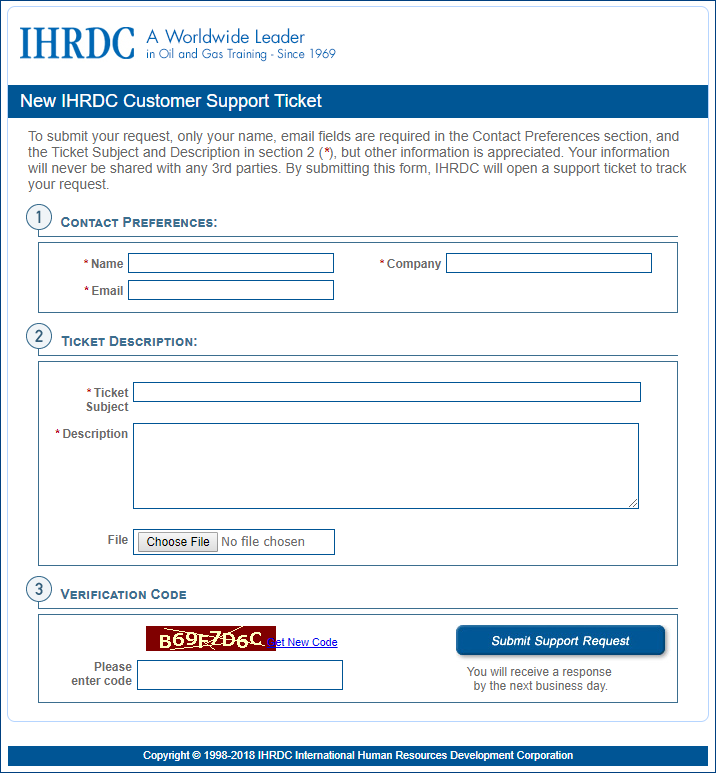 The version of CMS Online will display at the bottom of the dropdown. Click it to be redirected to the Competency Management overview on IHRDC.com.
Last, any user consent forms or notifications you clicked through upon login will be accessible in a list. Click any to review the content.
Dashboard options are accessible via the left navigation menu or by clicking directly into them on the dashboard. The options that display in the navigation menu depend upon each individual user's access level. Click any one to jump to that area of CMS Online.
See help topics, organized by feature, available in this portal for details.