You will begin on your Dashboard. Your job title has been linked to one or more competency roles, or groupings of competency units (CUs), which display in blocks in the Competency Assessment section.
Check that your name and job title are correct, and then click any of Competency Assessment blocks to begin your assessment.
All competency units (CUs) linked to the competency role you selected will display. If your job title is linked to more than one Competency Role, you may toggle between them by clicking the arrow next to current role name.
Click the first CU title.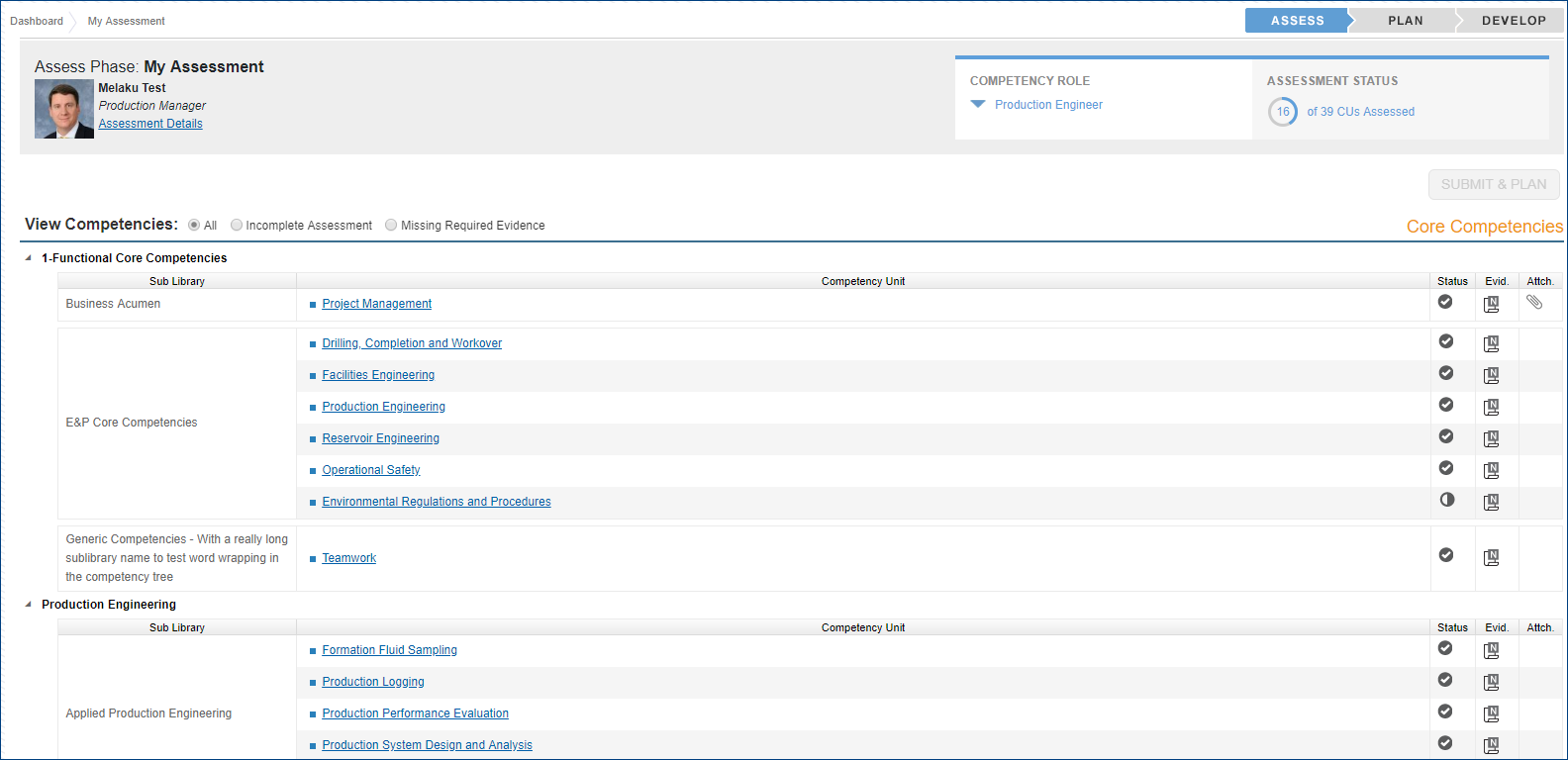 Each CU is arranged into 4 progressive levels of Skill Statements. Beginning with Level 1, read each skill statement, then click the check boxes next to each skill you know or can perform.
Add comments or evidence if desired or required for any CU. CUs with evidence required will display

in the Comments & Evidence section. CUs with suggested evidence will display

.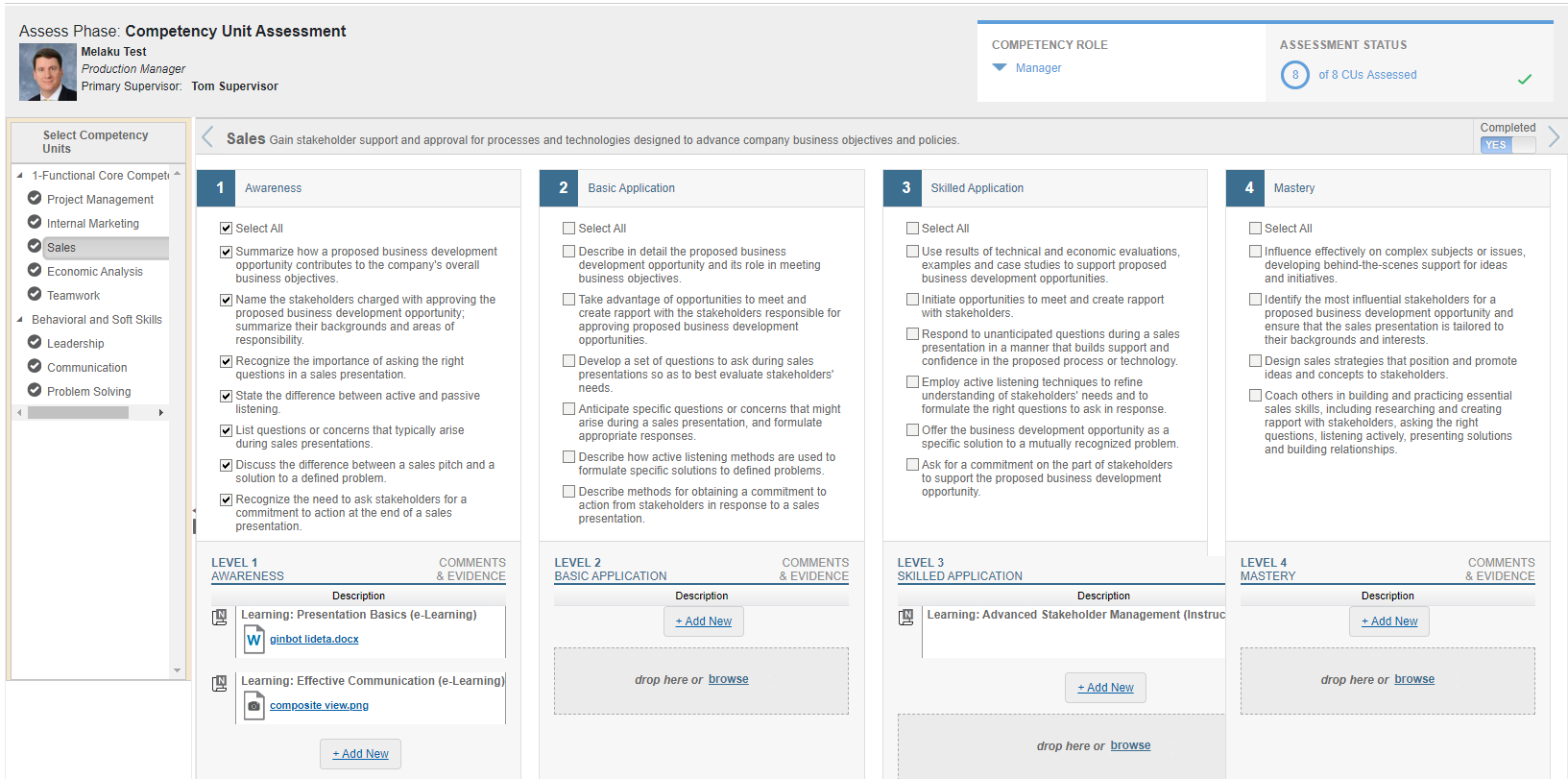 Record comments or evidence.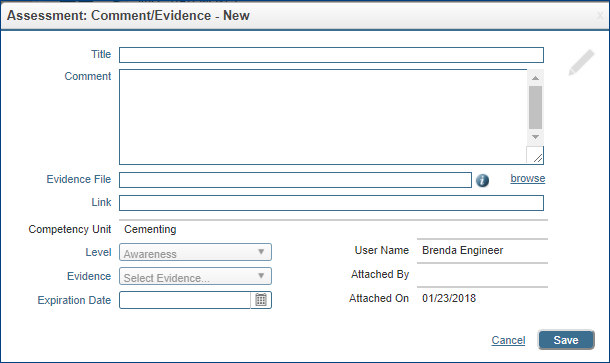 Once completed, click

or the next CU title and proceed in the same way. If you would like to return to complete a CU at a later time, switch the Completed toggle to NO.
If you do not click any statements at Level 1, you will need to manually switch the Completed toggle to YES in order to proceed to the next CU. A confirmation message will appear. Confirm that you intended to not click any statements, and you can proceed to the next CU.
You must attain a minimum score at each job level before you can get credit at the next higher job level. If you do not satisfy this requirement, an alert message will appear.
If you choose to proceed, CMS Online will count only your lower level score:
Current value is set to 80% for Level 1 & 2 and 100% for Level 3 & 4
In other words, if you check two out of five statements at Level 1, and then check all statements at Level 2, you will only receive credit for Level 1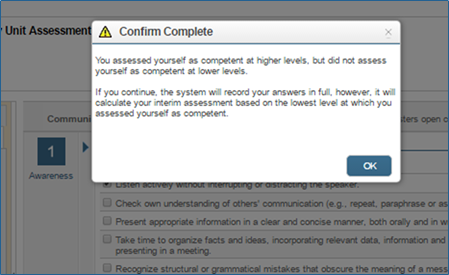 When you have completed all CUs in the assessment, click DONE at the top right corner of the assessment.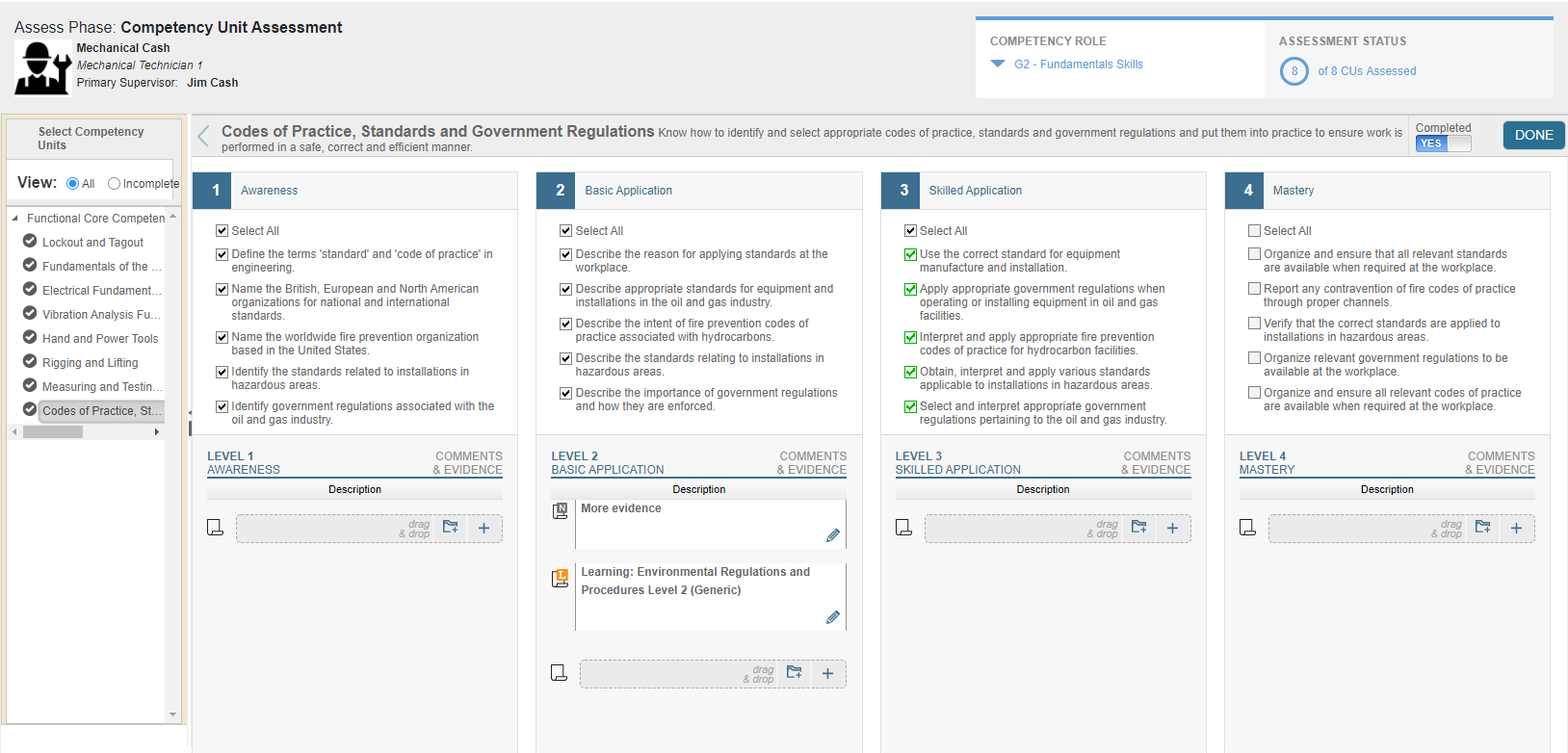 Review your Self-Assessment if desired. Click SUBMIT & PLAN to finalize your assessment.

Each time you are finished working, click Logout from the dropdown under your name at the top right corner of the page.
Want to know more? Check out our demo video.